Smokefree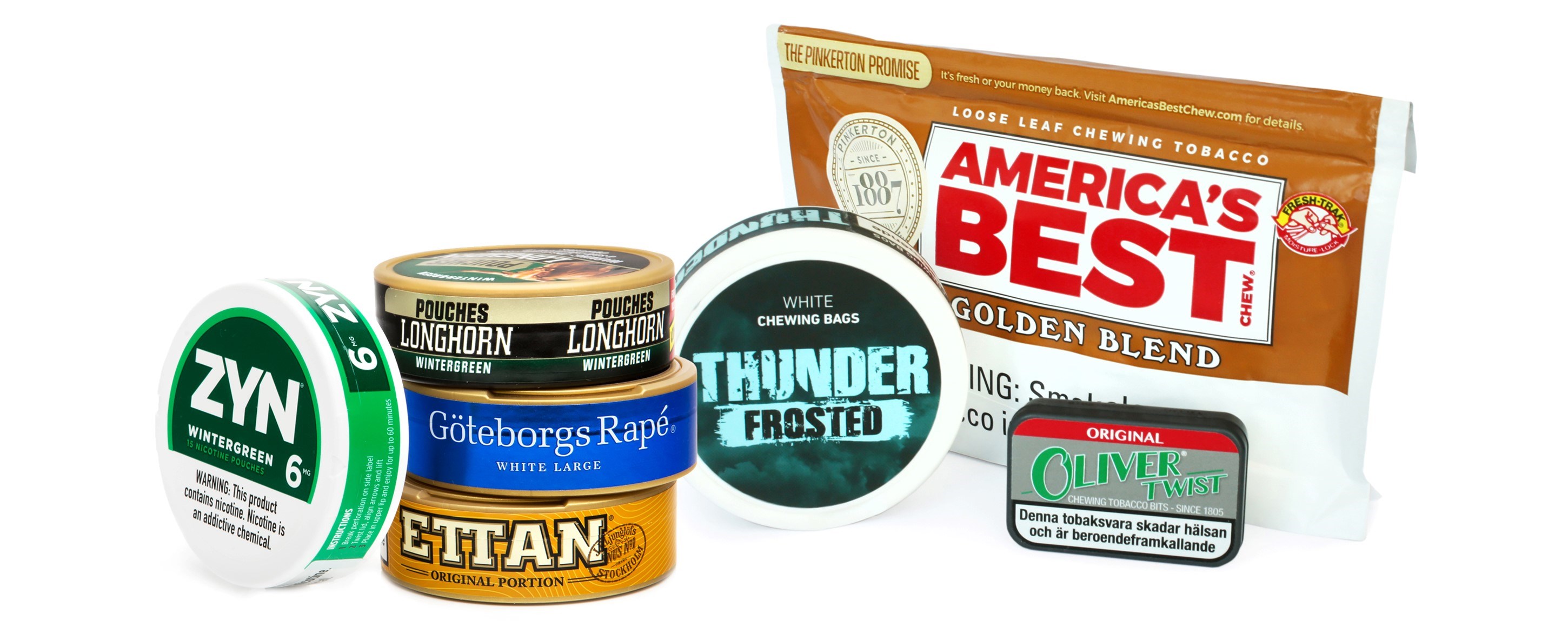 In the US, the Company is the biggest participant in the nicotine pouch category with its ZYN brand, as well as the largest producer of chewing tobacco. The Company also holds the third largest position in the moist snuff category and has a long-standing presence with its General snus. In Scandinavia, Swedish Match enjoys the market leading position for snus products, as well as holding the number two position in the Scandinavian market for nicotine pouches. In Europe, Swedish Match has a presence with its nicotine pouches in a number of countries. The Company is also present with its niche chewing tobacco products of chew bags and tobacco bits, as well as with snus in select countries.
Swedish Match's vision is A world without cigarettes, providing consumers with enjoyable alternatives that are both satisfying and dramatically safer than smoking. Smokefree alternatives with and without tobacco and including innovative products such as nicotine pouches play an important part in moving toward the vision. In Scandinavia, consumer preference for snus and nicotine pouches versus cigarettes has increased over the years. Swedish Match is dedicated to further developing the growing smokefree category in the US, Scandinavia and other markets, thereby contributing significantly to improved public health.

Main brands
The US
Nicotine pouches: ZYN
Moist snuff: Longhorn, Timber Wolf
Chewing tobacco: America's Best Chew, Big Duke
Snus: General
Scandinavia1)
Snus - Sweden: General, Göteborgs Rapé, Kaliber, Kronan, Ettan, Grov
Snus - Norway: General, G.3, The Lab, Nick & Johnny
Nicotine pouches - Sweden: ZYN, VOLT, Swave
Nicotine pouches2) - Norway: G.4, ZYN
Nicotine pouches - Denmark: ZYN
Chew bags - Denmark: Göteborgs Rapé, Thunder
Tobacco bits - Sweden, Norway and Denmark: Oliver Twist
Nicotine free3) - Sweden, Norway and Denmark: Onico, Qvitt
Other markets
Snus: General
Nicotine pouches: ZYN, Thunder
Chew bags: Thunder
Tobacco bits: Oliver Twist
Nicotine free3): Qvitt
Main markets
The US, Scandinavia1), Other markets
Production units
Production in Sweden (snus, nicotine pouches, nicotine free3)), the US (moist snuff, nicotine pouches, chewing tobacco) and Denmark (nicotine pouches, snus, chew bags and tobacco bits).
Financial development
Nicotine pouches drove strong growth for the Smokefree product segment in 2021, with robust volume gains driving sales in the US, Scandinavia and Other markets. Significant investments were made behind nicotine pouches to support future growth, both in the US and outside of the US. Scandinavian sales for both snus and nicotine pouches grew, led by higher volumes in Norway and partial rebound in travel retail channels. For US chewing tobacco, sales and volumes declined versus an unusually strong 2020.
Key data
2021
2020
Sales, MSEK
12,120
10,651
Operating profit, MSEK
5,998
5,142
Operating margin, %
49.5
48.3

EBITDA

6,423
5,539

EBITDA

margin, %
53.0
52.0
See financial tables by product segment for more financial information.
1) Scandinavia refers to Sweden, Norway and Denmark.
2) Nicotine pouches in Norway contain a small amount of tobacco for regulatory reasons.
3) Pouch products with neither tobacco nor nicotine.