Company history
Swedish Match has played an important role in the industrial and commercial sector in Sweden since the early 20th century. Swedish Match also has a long history in the US and Europe through a number of acquired companies with solid traditions and strong positions in the US and European markets.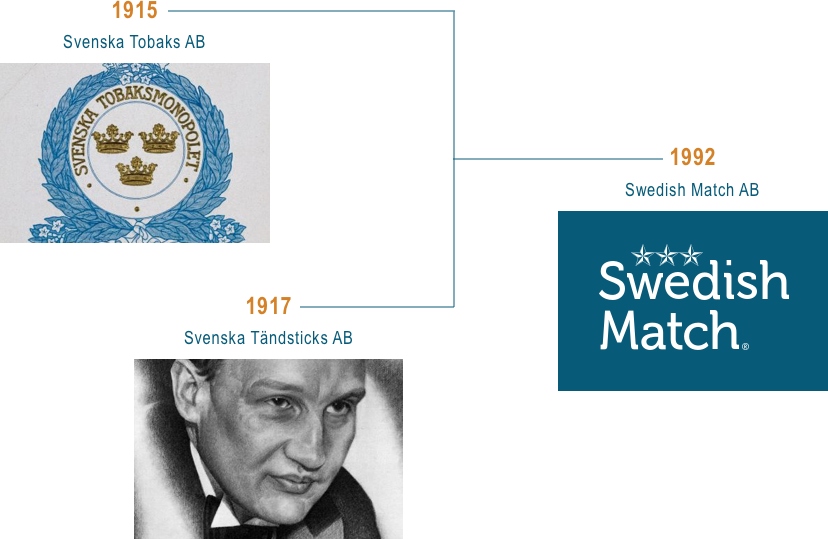 Tobacco operations within Swedish Match commenced in AB Svenska Tobaksmonopolet, in the form of a monopoly that was founded in 1915. The origin of the Group's match operations can be traced back to Svenska Tändsticks AB, which was founded in 1917.
The companies' history merged in 1992, when tobacco products and lights operations were included in the Procordia Group. In 1994, they were joined into one group under the company name Swedish Match.