GOTHIATEK®
Swedish Match quality standard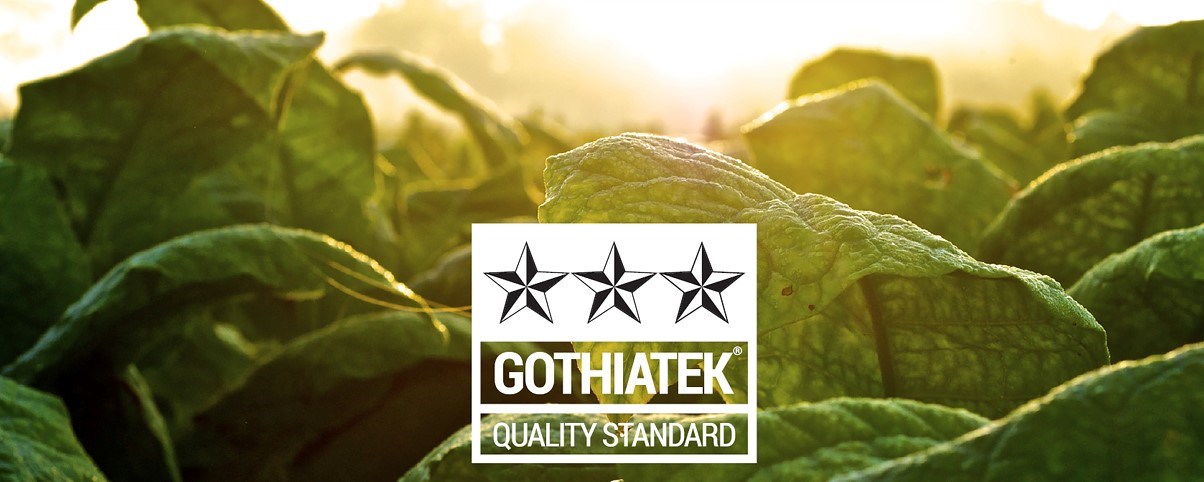 GOTHIATEK® is Swedish Match's quality standard for the Company's snus products since year 2000. The uncompromising requirements that GOTHIATEK® imposes on our snus products are based on decades of research and development, with product safety and consumer protection as the key targets.
In cooperation with SIS (Swedish Standards Institute), we have refined GOTHIATEK® in terms of structure, scope, limitations and formulations.
The Swedish Match quality standard, GOTHIATEK®, is based on three cornerstones; consumer care, quality and openness.
Consumer care – through uniquely low limits for undesirable substances
Swedish Match is the only snus company in the world to guarantee its consumers that each snus can meets the GOTHIATEK® requirements. By GOTHIATEK®, we impose stricter requirements on the content of the company's products than both the Swedish food regulation and the recommendations of the World Health Organization (WHO) Study Group on Tobacco Product Regulation (TobReg) do regarding the maximum amounts of undesirable compounds in smokeless tobacco products.
Quality – through 100% control from seed to can
GOTHIATEK® entails that Swedish Match imposes demands on the ingredients used and thus works only with selected types of tobacco and selected growers. The soil must be given the right conditions in order for the crops to attain the right quality. The tobacco needs to be treated with the greatest care even after it has been harvested. Swedish Match follows an extremely detailed production process, with each stage monitored and analyzed, to guarantee that the company supplies the best and safest snus in the world to its customers.
Openness – through information about the company's products and research results
Swedish Match believes that consumers and the public have a right to know what the company knows about snus. Accordingly, Swedish Match communicates and provides information about GOTHIATEK® and the company's products and their contents.
We are proud of what we have accomplished, but we strive towards products with even higher quality and even lower undesirable substances. We continue to develop GOTHIATEK® in pace with new findings, innovations and technological achievements.