Joakim Tilly
Published: Mar, 2015
Swedish Match wants to give employees a chance to exceed their own expectations.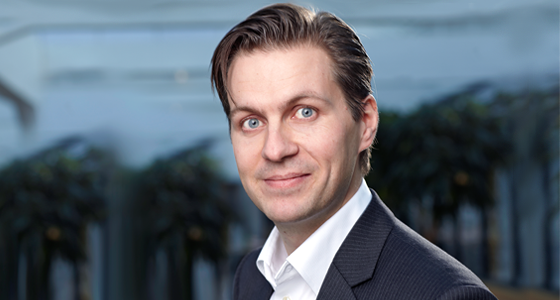 Joakim Tilly's own career has progressed from a new graduate to President of the Scandinavia Division. He is now seeking new talent to share the company's vision of a world without cigarettes.
Swedish Match is proud that Swedish snus has made such a major contribution to Sweden having the lowest smoking rates in the world. The company is now seeking new talent to share its vision of a world without cigarettes.
"We are a tobacco company with a difference – we offer a healthier alternative. Almost two decades ago, we deliberately divested our cigarette business to invest in snus. Snus is an everyday luxury for many people and also improves public health," says Joakim Tilly.
Many successful recruitments
Swedish Match continues to achieve top results in Universum's rankings of employers that are most attractive to young talent. Joakim has also noticed a clearly positive trend when the company is recruiting.
"We are receiving an increasing number of high-quality applications and have made a series of highly successful recruitments. Our employees are also attractive to other companies, which is proof that our employee development is successful."
Joakim believes that strong brands and greater knowledge of the company is one reason for the popularity. Another key factor is that employees are satisfied.
"Employer Branding starts from within. Our employees are our greatest ambassadors. If they feel appreciated and are allowed to develop, they will spread a positive image of the company. An organization with 4,000 ambassadors is a formidable force."
Feels like family
After graduation, Joakim Tilly began working at the head office of Swedish Match in Nyon, Switzerland. He left the company in 2001, but returned three years later.
"I left my heart in Swedish Match. This company is big enough to offer opportunities and small enough to feel like family, where each individual is seen and can really make a difference."
Joakim was offered a senior position in Swedish Match when he was young. As President, he wants to continue building a culture in which young people are given major responsibility.
"We believe in our employees and gladly give young people a chance to take on key roles. Responsibility often leads to major personal development, and that helps to develop the company."
Club for retail talent
A Swedish Match initiative for finding new employees is the Swedish Match Retail Club at the Center for Retailing, at the Stockholm School of Economics. Through this collaboration, students are able to take part in research projects, make field visits and participate in case studies in various operating areas of the company.
"The Retail Club provides a forum for sharing our knowledge, and an opportunity for us to meet talented young people with new insights and ideas. It is an excellent first step toward a career with us."
Swedish Match is mainly looking for engineers and economists. The company can offer career opportunities in research and development, marketing, production and sales.
"I am looking for people with a strong sense of commitment. A passion and willingness to take ownership for continuous improvement and development are the most important values. With those qualities, you can learn anything."
Published: Mar, 2015