Annual General Meeting
According to the Swedish Companies Act, the Annual General Meeting (AGM) is the highest governing body in a limited liability company. The Annual General Meeting elects the Board of Directors and the auditors and takes decisions on such matters as changes in the Articles of Association and changes in the share capital.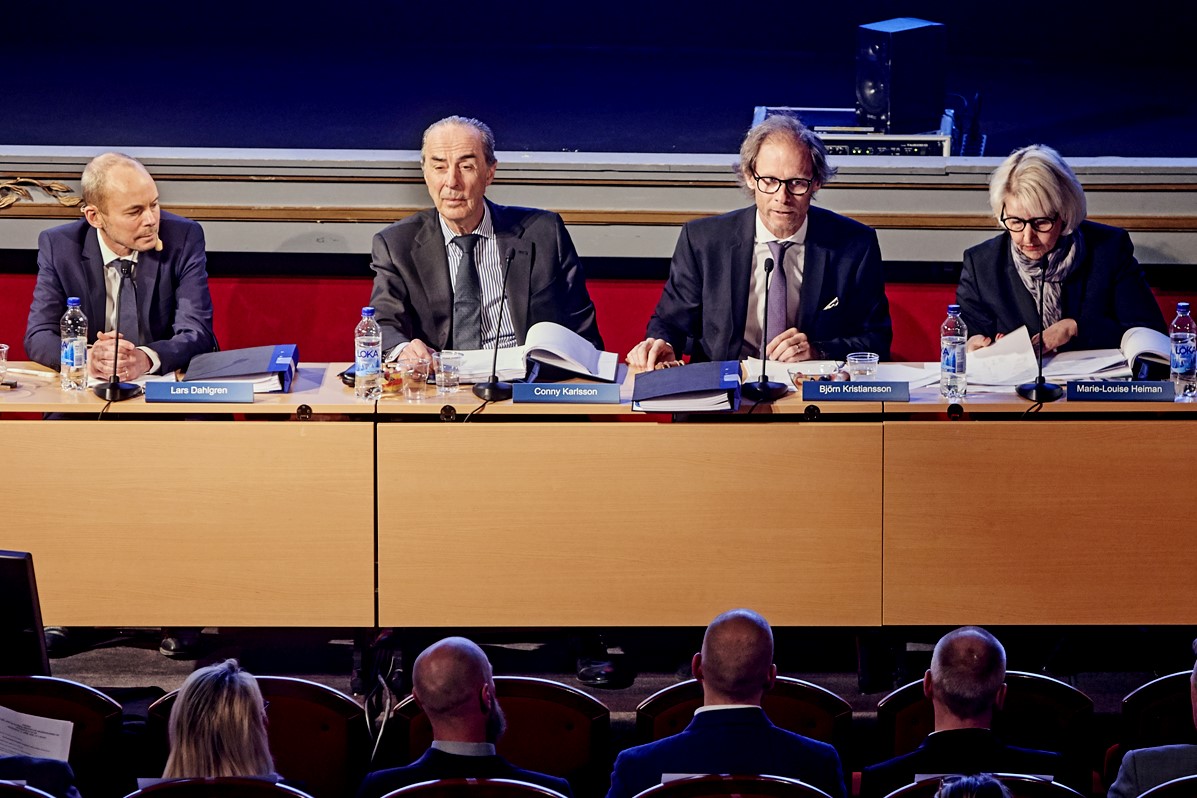 Annual General Meeting 2020
Swedish Match Annual General Meeting 2020 will be held on April 2, 2020, at 3.30 p.m. CET in Stockholm, Sweden.
Shareholders who wish to have a matter addressed at the AGM may submit their proposals to the Board of Directors of Swedish Match AB.
The request shall be addressed to the Board of Directors but sent to the secretary of the Board:
Marie-Louise Heiman
Swedish Match AB
SE-118 85 Stockholm
E-mail: marie-louise.heiman@swedishmatch.com
Proposals should be filed by February 13, 2020, at the latest, to ensure that they are included in the notice. For practical reasons the company however recommends that the proposals be sent in time to reach the company no later than on January 31, 2020.
Shareholders who wish to submit its opinion, or put forward a proposal, to the Company´s Nominating Committee may do so to:
Nominating Committee
c/o Marie-Louise Heiman
Swedish Match AB
SE-118 85 Stockholm, Sweden
E-mail: nominating.committee@swedishmatch.com
Shareholders are welcome as usual to ask questions during the Meeting. To facilitate the answering of questions that are intended to be asked at the Meeting, shareholders are welcome to e-mail questions in advance to the Company at the following address: investorrelations@swedishmatch.com.
Page updated Oct 28, 2019