News; Mar 6, 2007 11:00 PM CET
2006 our best year to date - Interview with Sven Hindrikes, President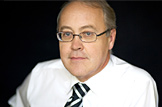 2006 was the best ever for Swedish Match. Earnings reached a record level, and the Group strengthened its market position as one of the leading companies in niche tobacco products. This success reflects the strength of our strategy. We enhance our competitiveness by focusing on organic growth for snuff and cigars, and we work actively with acquisitions and productivity improvements. The long-term outlook for Swedish Match continues to be positive.
Which area of operations have been most successful?
All areas of operation showed strong results during the year. The highly favorable margins we achieved in the lights (matches and lighters) product area were especially pleasing. Historically, this product area has shown weak profitability. We now see the positive effect of the extensive restructuring we have carried out during the past two years, with rationalizations in production and divestments.
How has the doubling of the tobacco tax affected operations?
During December, we noted active hoarding on the part of both the retail sector and consumers, which increased our sales of snus for the quarter. We naturally expect to see a corresponding decline in sales during the first quarter of 2007. The tax increase will probably also lead to a slowdown of consumption during the first half of the year. Thereafter, we believe that consumption will recover to the volume figures that we had prior to the tax increase.
Why do you distribute so much money to shareholders through share buybacks?
Our strong cash flow has enabled us to focus strongly on repurchasing shares during the year. If we include the dividend, we transferred approximately 4.3 billion SEK to shareholders during the year. Our share buyback program is a means to ensure an efficient capital structure with reasonably large loans in the balance sheet. Moreover, as the number of shares decreases, earnings per share increase, which in turn can lead to a higher share price. We have a clearly defined financial strategy that ensures that no more capital than necessary is used in operations.
Do you have any money for acquisitions?
Of course. We maintain a balance whereby we always have the financial capacity to make profitable acquisitions that complement our operations. During the year, we acquired two well-known brands, Hajenius and Oud Kampen, that both have strong positions in the Dutch market. In 2005, we acquired the remaining minority share in General Cigar for 155 MUSD. This operation has now been integrated into Swedish Match, resulting in substantial cost synergies, which were fully realized during the second half of 2006.
Where will the company´s future growth come from?
Our potential for growth lies in the product areas moist snuff and cigars, which currently account for 75 percent of consolidated earnings. Our strategy in these areas is to actively work with product development, new product launches, new flavors and new formats, as well as various forms of brand expansion.
But let us not forget other product areas, which are expected to generate favorable profit and cash flow for many years to come. These products are positioned in product categories that are not growing. I am thinking, for example, of chewing tobacco in the US, where volumes are declining by 5-7 percent annually, but where our market share is 44 percent, enabling us to continue making a healthy profit despite the absence of growth.
What are your priorities for 2007?
We are currently making a number of changes in the organization with the aim of creating better conditions for organic growth. We plan to strengthen our organization with more competence and increased resources, while simultaneously directing a more focused effort to creating growth.
The aim for moist snuff is to increase our market share in the US during the next few years. In Sweden, it is a matter of defending our market share, which is currently around 90 percent.
In addition, as the market leader, we aim to work actively to ensure that the total market for snus in Sweden continues to grow. At the same time, we intend to gain a foothold in a number of new markets.
We also propose to implement one or two complementary cigar acquisitions during the year.
We plan to divest the head-office property in Stockholm, which will release funds that we can invest in operations.
Continuous improvements in productivity and cost-efficiency are activities that run like a thread through all of Swedish Match's operations, and this will continue during 2007. We will also continue to relocate some production to Asia.