News; Apr 20, 2007 CET
Brand building in practice according to Anna Neiås
How do you work with strategic brand building?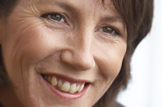 In the smokeless product portfolio in the Nordic snus market, there are several classic and strong brands such as General, Grovsnus, Ettan, Göteborgs Rapé, Catch and Röda Lacket. They all have strong positions and unique values for their consumers. We care for and develop these to ensure their strength in the future.
Personally, I am driven by several factors: A genuine interest in why consumers choose their products and why they choose to pay more or less for certain brands, and my desire to influence, change, develop and improve. In addition, with the desire to understand our consumers´ needs, demands and expectations - by focusing on satisfying them in the future, we ensure a more secure development for our operations.
What is your opinion of consumers' experiences of brands?
I always put consumers' needs first. The consumers' satisfaction and brand loyalty are based on how the offering as a whole meets the requirements of the consumers. This entails everything from the stores in which the products are sold, the layout in the stores, how the products are maintained in the cooler, to the sales price and the look and feel of product packaging. In addition, the consumer is influenced by the appearance of the content, aroma, how it feels in the mouth and what taste and satisfaction the product gives. All these elements must be combined to correspond to the expectations of our consumers.
When the offering has been developed and launched, we work to ensure that the product remains consistent over time through internal quality controls and by regularly measuring consumer satisfaction. It is extremely important to create confidence and loyalty in our products.
How are you preparing for the future
Increased interest in the smokeless product portfolio puts new demands on today's and tomorrow's offerings. Developing smokeless products is based on experience and knowledge. This is accomplished by sound monitoring on the social environment, and by continuously researching how consumers´ needs, demands and expectations will be influenced in the future. Therefore, we conduct a continuous dialog with consumers through consumer surveys to find, at an early stage, possibilities for improvements and development.
All development work is conducted cross-functionally to utilize the expertise available within the Company. In the marketing department, there are functions responsible for market analysis, the brand itself and for exposure development. Development is supplemented by viewpoints from sales, manufacturing, product development and packaging development.
Source: Swedish Match Annual report 2006