News; Apr 10, 2007 CET
Brand building in practice according to Cooper Gardiner
Can you describe the market for premium cigars?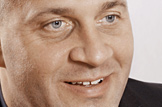 The premium cigar market in the US represents some 3.5 million consumers and 1,500 retailers nationwide. Manufacturing of premium cigars is mainly taking place outside the US, and annual imports of premium cigars are more than 300 million cigars. This small universe includes more than 1,000 brands.
General Cigar, a wholly owned subsidiary of Swedish Match, enjoys a leading position within the premium cigar market in the US, and owns five of the ten best selling brands. In fact, Macanudo continues to relish its standing as the number-one-selling premium cigar brand in the US. Major brands such as Cohiba, Partagas, Punch, La Gloria Cubana and Hoyo de Monterrey are among the best-known and most respected premium cigar brands.
How do you work strategically with brands?
Our main marketing strategy has been the development of brand platforms. We start by clearly defining the different brands and giving each of them its own unique personality. The brand strategy is based on the principle of defining consumers' "passions" and matching them with corresponding brands.
How are new products developed?
As with any industry, trends and consumer preferences dictate the development of new products and packaging. We have a new, cross-functional product-development team consisting of members from marketing, sales, operations and of course our cigar masters. This team meets to analyze trends and begins development of new cigars that meet tomorrow's demands.
The brands are expanded to meet different flavor trends and exploit their brand capital, as well as to generate more attention for existing brands.
Social trends also influence product development. There are extensive restrictions on smoking in the US, particularly in restaurants and public places. This has led to increased demand for cigars that can be enjoyed in a shorter amount of time.
Consumers may also have various preferences regarding packaging. Currently, consumers favor cigars packed in tubes.
What sets the premium cigar category apart?
Premium cigars can be defined by one word: PASSION. Manufacturers, retailers and consumers all share the same strong passion and devotion for cigars and what is known as "The Cigar Lifestyle." Smoking a really fine cigar is a ritual, a pleasurable experience, a respite, a celebration and a common bond among like-minded people.
Source: Swedish Match Annual report 2006