News; Sep 30, 2010 3:30 PM CET
East Indian theme for this year's Kardus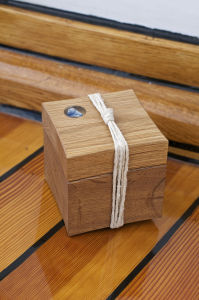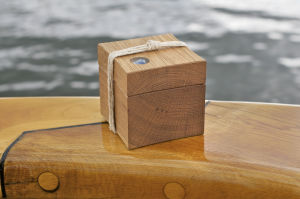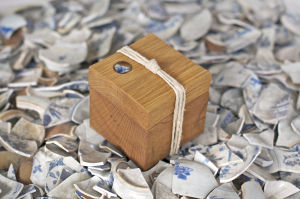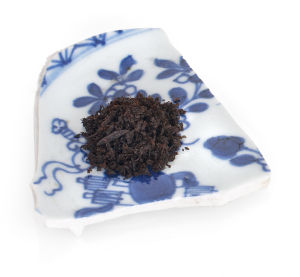 Kardus is the snus for connoisseurs. Probably the world's most exclusive – and expensive – snus. The tobacco for this year's edition has been picked in Java and flavored with the finest arrack. Both the flavor and the roots have their origin in Asian trade routes. We are releasing 500 boxes, just in time for Father's Day.
For the sixth consecutive year, Swedish Match is launching an exclusive snus in a limited edition, and this year's Kardus is as much a historical document as the world's finest snus. The "East Indiaman" theme reflects the origin of both the tobacco and the flavor. The Pakpie Karang Jati tobacco comes from Java and is grown on the eastern side of the island. The leaves are individually selected as they grow, and only the middle leaves are used. Then the tobacco is cut into long, thin strips – the Ranjangan method – and left to cure on bamboo mats in the hot sun.
"Simple snus is usually ground but because the tobacco for Kardus is cut, it produces a surface that enhances the flavors and elements that normal snus can rarely achieve. The only additives are salt and – this year – arrack," says Lars Öberg from Swedish Match, the Product Developer behind the recipe.
Batavia arrack, also from East India, is used to further enhance the flavor of this year's Kardus. The supplier is Norrtelje Brenneri, which uses the same arrack in its special liqueur Roslagspunsch.
The flavor of Kardus can be described as exotic fruit and spices, with a refreshing sweet and sour tone. It is complex with well-balanced bitterness and saltiness, not unlike ripe tamarind, with distinct hints of Unami and elements of dark chocolate. Arrack enhances the rich sweet aroma, making it even rounder. The unique curing process gives the tobacco a delicate texture, which makes the portion easy to bake.
Kardus is sold in an oak box and the china in the box is a legacy from the final voyage of the East Indiaman, the Götheborg, in 1745, which was salvaged from the wreck in 1905. The china has been made available through a collaboration with the East India Company. Kardus Superior Blend 2010 is sold in an edition of 500 boxes, and priced at around SEK 600 per box.