News; Sep 29, 2014 11:00 AM CET
First flavored snus – largest flavored snus brand
When Catch Licorice snus was launched in 1984, it was the first brand in the Swedish market to offer portion-packed snus with a non-traditional snus flavor. Thirty years later, the Catch family has grown to become one of Sweden's largest snus brands through a successful innovation effort focusing on flavoring, portion optimization and moisture content.
The new design better matches the product's uncompromising quality and characteristics.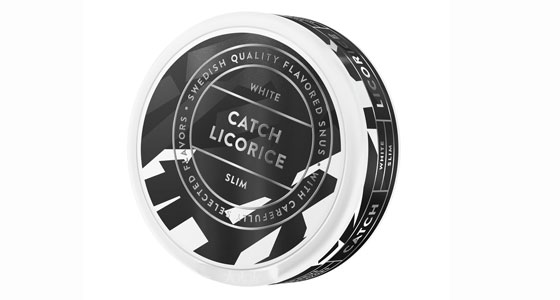 "Catch has been developed for adult snus users, with meticulous demands for the quality, flavor and design of the snus. Since Catch is a changeable brand that is adapted to the opinions and desires of consumers, we decided to change our strategic approach and update the design to better match consumer perceptions of Catch's product content and quality," says Jenny Vestin, Marketing Manager at Swedish Match.
"In September, an earlier Catch Collection flavor will re-enter the scene, the Catch Collection Violet Licorice. It is a re-launch of Catch Collection Still, which was on offer for a limited period in 2011. After receiving requests since then from consumers to restore it to the range, we are now delighted to be able to offer it once again," concludes Jenny Vestin.
Product description
Catch is Sweden's first and largest portion-packed snus with a non-traditional snus flavor.
The ordinary range offers the following flavors: Catch Licorice, Catch Eucalyptus, Catch Spearmint and Catch Pure Mint.
Catch products are available in the following versions: Large White, Mini White, Original and Dry, as well as Slim.
The Catch Collection changes its flavors several times per year and each flavor is available for a limited period. The most recent product is Catch Collection Violet Licorice.