News; Nov 9, 2007 11:00 PM CET
From value-priced to LUXURY
In less than two years, the Scandinavian snus market has changed and moved from one to several segments. This change has been caused by an increased interest in Swedish snus and greater demand for new products. In North America, different American snuff segments have existed since the mid- 1990s and a new segment in the US could be Swedish snus.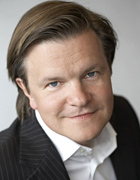 Only a couple of years ago, the Scandinavian snus market essentially comprised only one segment - the premium segment. Prices were roughly the same regardless of brand and consumer choice was primarily guided by flavor and tradition.
Since then, the market has expanded to include several new segments. Now, in addition to the premium segment, value-priced snus, luxury snus and nicotine- and tobaccofree portion packages are also available for purchase in Scandinavia. Interest in snus has positively exploded in recent years, according to Anna Lekander, PR Manager, Brands, at Swedish Match.
New consumers and new needs
"Today, there are more than one million snus users in Sweden, due to the increasing number of people seeking a better alternative to cigarettes. And with more new consumers come new needs. For this reason, segments have been developed within luxury and valuepriced snus as well as tobacco- and nicotinefree portion packages, in addition to the more traditional premium segment," says Lekander. Value-priced snus was the first of the new segments and it was one of Swedish Match's competitors that led the initiative. The market for Swedish snus began to attract an increasing number of players, but it proved to be more difficult than expected to break into a market that was dominated by Swedish Match's strong brands. For this reason, the new players chose to focus on the relatively unexplored value-priced segment.
"When the value-priced breakthrough occurred, we chose to wait and see how it would develop without actively conducting operations ourselves," explains Lekander.
However, the counter-move was essentially already in place and when the market responded positively, Swedish Match launched its first Swedish value-priced snus under the brand Kronan. Today, Kronan represents 60 percent of the value-priced segment.
Growth in value-priced and premium
Value-priced products arrived in the US, which is dominated by traditional American snuff, much earlier than in Scandinavia. Swedish Match was behind this breakthrough. "We pushed the development of the value-priced segment as early as 1994 with the launch of Timber Wolf. Today, the valuepriced segment drives the entire snuff category in the US, which represents almost half the market. In addition, our other major brand, Longhorn, is the fastest growing brand in the value-priced segment," explains Patrik Hildingsson, Vice President of New Business Development at Swedish Match North America Division.
The other major snuff segment in the US is the premium segment and between these two segments is a small medium-priced segment. He further explains that the price differentiation is increasing, meaning that the mediumpriced segment is decreasing in favor of the more expensive and the more value-priced segments.
Sweden has also experienced this pricedifferentiation trend and Swedish Match has expanded its portfolio accordingly to include the categories super-premium and luxury snus. In super-premium, we have General Onyx, which comes in a black can with black portion packages arranged in a pattern, and in the luxury segment, we have Kardus, the most expensive and exclusive Swedish snus in the world.
"Just as there are consumers who want a cheaper alternative, there are also those who really enjoy the good things in life. And connoisseurs feel it is worth paying a little extra. Some simply prefer the luxury snus Kardus to a fine cigar after a nice meal," says Anna Lekander.
Consumer influence
For users of Swedish snus who want to reduce their nicotine intake, nicotine- and tobaccofree portion packages are now available as well. Swedish Match's product in this segment, Onico, has quickly become the leading product, with more than 91 percent of the tobacco and nicotine-free segment.
Involving consumers in the development of new products is a natural part of Swedish Match's market operations. This starts with quantitative market research and ends with qualitative focus groups in which consumers provide their personal opinions.
"Onico is a good example of the influence of consumers. When we were developing Onico, the consumers were very clear about their demands. It should be a product that closely resembled Swedish snus. It should be moist and have the same feeling as regular snus."
In the past two years, Swedish Match has launched no fewer than 14 Swedish snus products and a number of new designs in Scandinavia. Swedish Match also offers a large selection of product varieties within its brand families. Most snus varieties are available in both loose and portion-packed varieties. Portion-packed snus is often available in several sizes and in white or regular portions packages. Moreover, different flavor varieties are often available within a single brand. In total, there are 39 different types and varieties of snus in Swedish Match's brand portfolio in Scandinavia.
Swedish snus in the US
While Swedes have traditionally used pasteurized snus under their upper lips, Americans have tended to use traditional American snuff, which is fine-cut and fermented, under their lower lips. But the winds of change are blowing in the US and Swedish Match is selling the Swedish snus General on a trial basis in 100 stores in metropolitan areas.
"Right now, the introduction is being evaluated through discussions with consumers," Hildingsson explains. But Swedish Match is not the only company that has understood the potential of Swedish portion-packed snus. Several major, international tobacco players are now launching Swedish varieties of snus under brands that are famous in the world of tobacco, such as Marlboro and Camel. "There is a strong hope that Swedish snus will find a foothold here in North America and form an entirely new snuff segment," concludes Patrik Hildingsson.