News; Oct 27, 2008 9:22 AM CET
General Cigar Announces Daniel Núñez' Retirement
Richmond, VA— General Cigar announced today that Daniel Núñez, president and chief operating officer, will retire during the second quarter of 2009, but will remain on as an advisor to the company and its parent company, Swedish Match.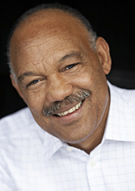 Daniel Núñez
"After 34 years with General Cigar, I felt it was time to step down so that I can spend more time with my family and pursue other interests. Even still, tobacco is in my soul and I look forward to acting as an advisor to the company after my retirement," said Núñez.
Lennart Freeman, president and chief executive officer of Swedish Match comments, "I thank Daniel for his years of tireless service to the company and look forward to continuing to tap into his wealth of knowledge about the tobacco industry. Daniel is doing an excellent job of preparing the people who work for him to continue to drive the business going forward."
A graduate of Texas A & M, Daniel is one of the cigar industry's most revered masters. Throughout his tenure at General Cigar, Daniel has made great strides in the quality of tobacco and finished cigars produced by General Cigar. An "Aggie" at heart, Daniel was also instrumental in developing new and improved farming methods and creating new varieties of tobacco. He is largely credited with helping to establish the Dominican tobacco industry and bringing it to international prominence.
Daniel has developed General Cigar's farming operations into the most sophisticated in Latin America. He is credited with bringing to market top selling premium cigar brands including but not limited to Macanudo®, the best-selling premium cigar brand in the U.S., as well as Partagas®, Cohiba®, Punch®, Hoyo de Monterrey® and Excalibur®. Stated Nunez, "General Cigar is a strong organization with the highest quality brands, tobacco, and people and I know the employees of General Cigar will be in an excellent position to grow the business into the future."
True to his roots and devoted to his country, Daniel is committed to giving back to the people of the Dominican Republic. He has been instrumental in developing a comprehensive corporate citizenship program that supports literacy, education and reforestation and provides food and other forms of assistance to company employees and to Dominican people.

He resides in the Dominican Republic with his wife Mary and is the proud father of three daughters and two grandsons.
Upon Daniel's retirement from General Cigar, Dan Carr, currently the company's senior vice president of sales and marketing, will succeed Mr. Nunez as chief operating officer. Nunez stated, "I have known Dan for many years and I am confident that he will be a dedicated leader of the General Cigar organization." Dan rejoined General Cigar in 2007 after serving in both senior level sales and marketing roles within Swedish Match since 1999, and previously, as vice president of sales for General Cigar since 1996.
Commented Mr. Freeman, "Dan has more than a decade of experience with the Swedish Match/General Cigar organization, and I am confident that he will be prepared to successfully lead our premium cigar business going forward."