News; Oct 7, 2011 6:40 AM CET
Luxurious Kardus snus – a colorful tribute to Brazilian carnival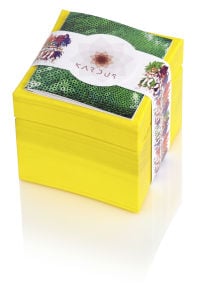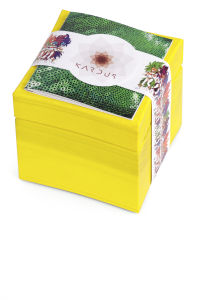 This year's version of the luxurious Kardus snus is called Carnival Blend and is a colorful tribute to Brazilian carnival, passion and pleasure. The tobacco is grown in selected plantations in southern Brazil and the flavor is from the country's national liquor – a fruity cachaça.
Swedish Match is continuing its tradition of introducing Kardus, an exclusive snus in limited edition, in connection with Father's Day. This year's product is a glowing tribute to carnival, fiesta and happiness, which is particularly reflected in the extravagant packaging.
The tobacco, which is grown in the state of Rio Grande do Sul, is ecologically cultivated and air dried. It has been laced with Sagatiba Velha, an award-winning cachaça made from pure, freshly squeezed, sugar-cane juice. The combination of ingredients has a pleasurable impact on all senses.
"The fragrance is a complex blend of newly ground coffee and a delicate nuttiness, soothed by a sweetness that is reminiscent of figs. The flavor is a combination of spicy oak tones, herbs and new-mown hay," says Conny Andersson, who is a tobacco expert at Swedish Match.
Only 600 packages of Kardus will be manufactured and will be available at nine selected tobacco shops in Stockholm, Gothenburg, Malmö, Sundsvall, Uppsala and Haparanda in Sweden from the week starting on November 7. One package will cost SEK 600.