News; Sep 29, 2014 8:00 AM CET
Nick & Johnny change style
In autumn 2014, the brand concept for Nick & Johnny will be renewed in the form of a design change, a name change and recipe improvements.
The new design expression is original and, as with the product content, different compared with the more traditional snus brands. The concept has been developed in collaboration with Scandinavian Design Group, which received inspiration from the micro-brewery trend – a mixture of the genuine, unconventional and craft.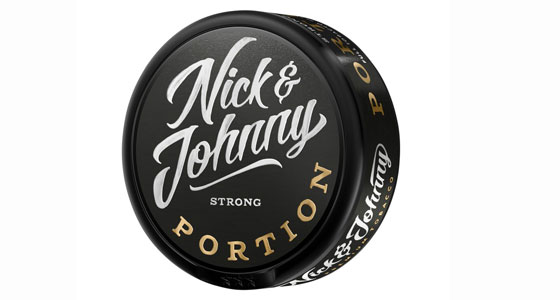 "Nick & Johnny is a high-quality snus that offers a different snus experience with unique flavors. As the fourth largest snus brand in the Norwegian market, it is essential to adapt the product to consumer demand and desires in order to remain relevant. Since consumers are more strongly affiliated to the character and flavor of the snus than to the appearance of the can, we have decided to make the design more adult and minimalistic in order to retain the uniqueness of the brand in comparison to more traditional snus products," says Tove Lundgren, Brand Manager Swedish Match.
"We have also decided to implement a number of product improvements to Nick & Johnny, including optimizing the portion in order to deliver more uniform flavor. We are very pleased with the cooperation with Scandinavian Design Group and the end result, which will now be available in stores," concludes Tove.
Product description
In September, Nick & Johnny will change appearance.
Some changes were made to the product name: The previous Green Spyke is now called Desert Green, Radical Red will change name to Red Hot, Captain Yankee to Americana, White Heat has now been named White and finally, Original Edge will change to Portion.
Product adjustments were made in the above-mentioned products, with the exception of Red Hot. The portion has been optimized to deliver more uniform flavor.
Nick & Johnny has more presence in Norway, but is also sold in the Swedish market.