News; Nov 7, 2007 CET
We are the favorite in consumer retail
Swedish Match is the favorite supplier among retailers in Sweden.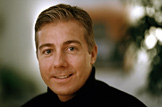 In a survey performed by Sales Partner Group, Swedish Match was the hands-down winner in competition with such companies as Coca Cola, Procter & Gamble and Carlsberg.
In the survey, 170 key people within retail chains in Sweden assessed 100 companies among their suppliers. Robert Neiås, Manager of Key Account Management at Swedish Match North Europe Division, is extremely proud of the top ranking.
"The award is an excellent testimonial to our work, in which we assume longterm responsibility for the entire category, by adopting a comprehensive approach that not only takes our own product portfolio into account. It is also an excellent stamp of approval for our entire organization, and a confirmation that our brands, launches and activities function well."