News; Mar 30, 2015 12:45 PM CET
XRANGE – The year's biggest launch from Swedish Match
In April, Swedish Match is launching Sweden's first brand-transcending snus series: XRANGE. The snus series comprises five portion-packed products from three of Sweden's classic brands: General, Göteborgs Rapé and Catch. XRANGE is a competitively priced product in a discreet portion pouch that is less runny and keeps its flavor longer.
Swedish Match aims to develop the market by focusing on quality and innovation. The reasons for launching XRANGE are to satisfy the increased demand for functional product characteristics in the Swedish market and to broaden the portfolio offering.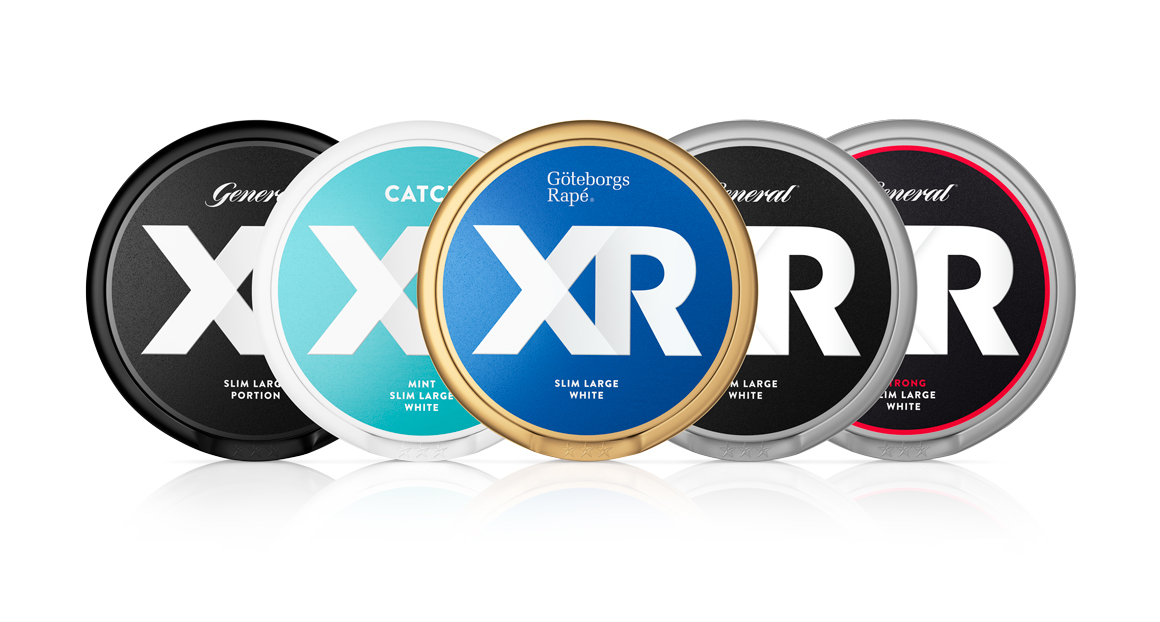 "We are working intensely to develop new production technology at our plants in Gothenburg and Kungälv. Thanks to the efforts of a team of production engineers, product developers and quality controllers, we can finally present the end result to the market. We have chosen to call the new product XRANGE," says Fredrik Beltzér, Marketing Manager Portfolio Development.
XRANGE symbolizes the meeting between classic brands and innovation. Since the classics are invaluable to both companies and consumers, meticulous design requirements are imposed in terms of innovativeness and category development.
"Through XRANGE, we're launching a snus series that retains important elements of our classic brands, such as their highly appreciated flavor and our uncompromising quality. However, we have added innovative new product characteristics and a modern design. Our ambition is to continuously develop XRANGE through the addition of new products and product characteristics that satisfy our consumers' wishes and demands. It was production technology innovation that enabled us to launch XRANGE, but I also dare say that it also represents innovation for the entire snus category," concludes Fredrik Beltzér.
Product information
XRANGE is being launched in April 2015 and comprises five portion-packed products:
- XRANGE Göteborgs Rapé Slim Large White
- XRANGE General Slim Large White
- XRANGE General Slim Large Original
- XRANGE General Slim Large White Strong
- XRANGE Catch Slim Large White Mint
XRANGE contains 21 portions of General and Göteborgs Rapé snus and 24 portions of Catch.
XRANGE will be available for sale at the Swedish Match snus store on Kungsgatan in Stockholm and from selected online stores as of April 1.
XRANGE will be on offer throughout the Swedish market from mid-April.