News; Aug 14, 2017 7:00 AM CET
General and Göteborgs Rapé One – by Swedish Match and Alexander Gustafsson
After collaborating for more than a year, Swedish Match and Alexander Gustafsson are now launching a series with three new snus products under the General and Göteborgs Rapé One brands.
Inspired by the classic flavors of Sweden's two best-known snus brands, Swedish Match has created a snus with rich-tasting portion pouches and enhanced product characteristics, such as pouch size, flavor and strength. Alexander's input and ideas have played a crucial role throughout the production process. The product is on sale as of today at Swedish Match's four stores (and at www.swedishmatch.se) and costs 38 SEK.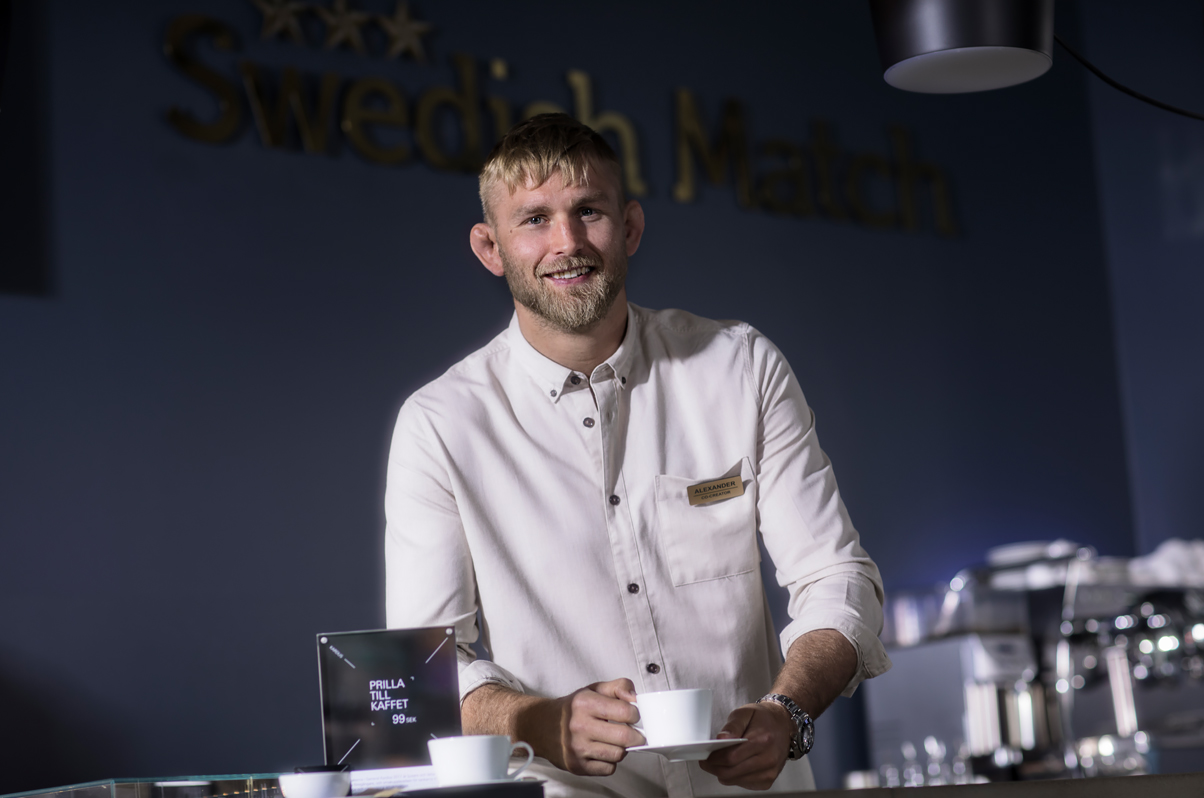 "This project is close to my heart! I've been a regular customer at Swedish Match's store on Kungsgatan for many years. That's where I got to know their snus experts and started bouncing ideas around with them about what I thought was missing. That's how it all began. I was looking for a strong, flavorful, full-sized pouch that delivers a punch when it comes to strength and tobacco flavor, and I think it's gone really well. It also felt great to see that the test launch was a success," says Alexander Gustafsson, co-creator of General and Göteborgs Rapé One.
In addition to Swedish Match's stores and www.swedishmatch.se, the products will be available starting today at 7-Eleven, Pressbyrån and www.snusbolaget.se. The products will be released in other stores during the week of September 11. In preparation for the release, Swedish Match conducted various market analysis activities, including a test launch. In May, a limited number of General and Göteborgs Rapé One products were sold through selected sales channels under the name G22 in order to assess customer satisfaction ahead of the full-scale launch. The test took place in May and June, and General and Göteborgs Rapé One received a favorable reception from consumers.
"This is a special launch for us. We've worked with people outside the company before, but our collaboration with Alexander was different, not only because he is a celebrity in the world of sports but also because he's actually a snus user and has a genuine interest in snus and the development of snus products. After talking with Alexander, we decided to listen to his input and he has had a hand in everything from the size of the portion to the design of the can. We are very pleased with this partnership. The fact that we used a new production technique and conducted a wide-scale market analysis made this an important launch for us, but everything turned out just as well as we'd hoped," says Patrik Hildingsson, Vice President Communications and Public Affairs at Swedish Match.
Along with new pouch material, a total of 14 different types of tobacco were used to create the One products.
"In terms of price, General and Göteborgs Rapé One fall into the 'modern premium' category, which is somewhere between our 'classic premium' products and 'value price' products, such as Kaliber. Our goal was to offer superior quality and flavor for price-conscious snus users, and I believe that's exactly what we've achieved with General and Göteborgs Rapé One," says Patrik Hildingsson.
__________

For further information, please contact:
Carl Danielsson, Press Officer, Swedish Match
Tel: +46 (0)725 71 23 63
E-mail: carl.danielsson@swedishmatch.com

Patrik Hildingsson, Vice President Communications and Public Affairs, Swedish Match
Tel: +46 (0)768 19 38 70
E-mail: patrik.hildingsson@swedishmatch.com
__________