News; Jun 27, 2017 7:30 AM CET
Millionth box sold by Swedish Match Store - at the Stockholm store
Today, Swedish Match sold its millionth snus can from Swedish Match Stores, and it was sold by the store at Kungsgatan 3 in Stockholm, which is one of four snus stores owned and operated by Swedish Match.
The first store opened in Stockholm on December 1, 2012 and, in the following years, Swedish Match has opened a store on the Avenyn in Gothenburg as well as a store in Strömstad and another in Åre. In total, the stores have posted annual volume growth of 80 percent since the start. Swedish Match stores average around 225,000 visitors per year, and since the start have had a total of about 900,000 visitors.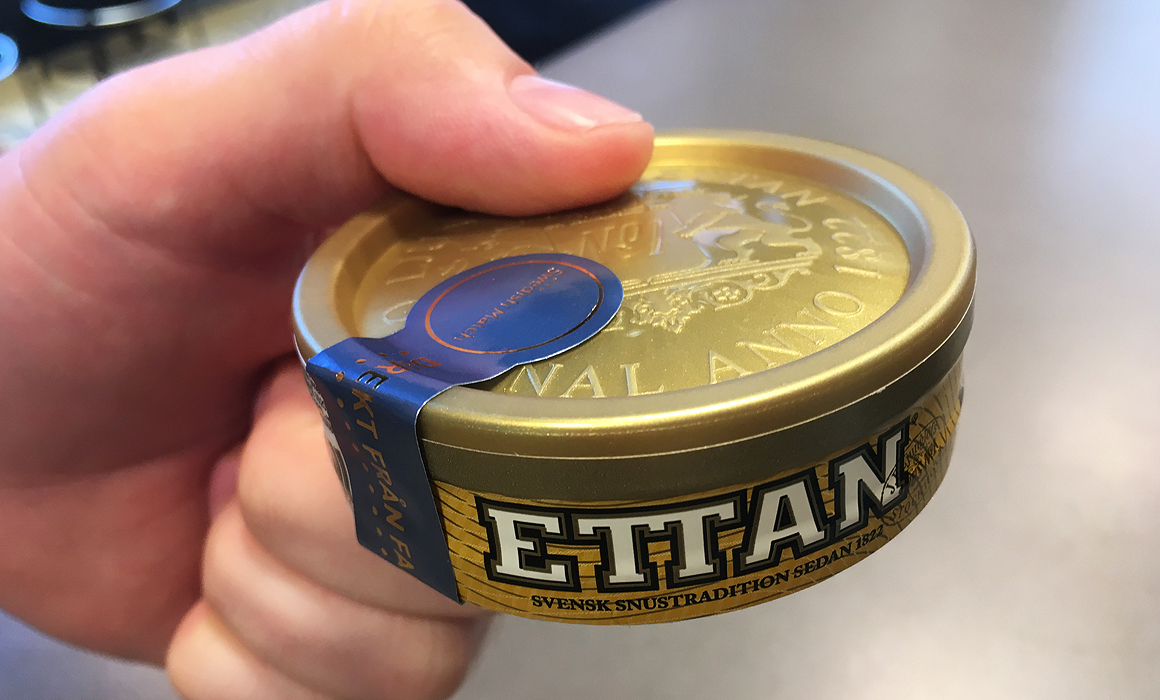 The buyer was Marcus Dahlin, who bought an Ettan loose DFF (Direct from the factory/the most recently produced snus at the Swedish Match factory).
"When we opened, I would never have dreamed of believing that we would be standing here four and a half years later with one million snus cans sold. We have seen our own snus stores grow vigorously, which was an initiative we took to develop our product category and to create added value for our consumers. Knowledgeable personnel, the possibility of buying freshly made snus, creating one's own snus blend and being able to partake in product pre-launches mean we broaden and enhance the product category," says Cecilia Källbäck, Business Manager and Head of Swedish Match Stores.
Of the four snus stores, the strongest growth is in Strömstad, which is due to the cross-border trade with Norway. After Strömstad, volume growth is strongest in the Stockholm store at 299 percent since its opening.
"The snus market has changed and competition is intense, we must win over Sweden's one million snus users, one by one. We have also noted a growing general interest in craftsmanship, the brand behind the product and a willingness to learn more about the product category, be this about cooking, beer and wine or a product such as snus. Our stores have therefore been integrated into our offering, which we hope will continue to expand," says Cecilia Källbäck.
__________

For further information, please contact:
Cecilia Källbäck, Business Manager Swedish Match Stores
Tel: +46 725 75 18 20
E-mail: cecilia.kallback@swedishmatch.com

Carl Danielsson, Press Officer, Swedish Match
Tel: +46 725 71 23 63
E-mail: carl.danielsson@swedishmatch.com