News; Jun 22, 2017 7:15 AM CET
Norway's first snus store to open in downtown Oslo
Swedish Match is now opening Norway's first snus store in the pedestrian area at Aker Brygge in downtown Oslo.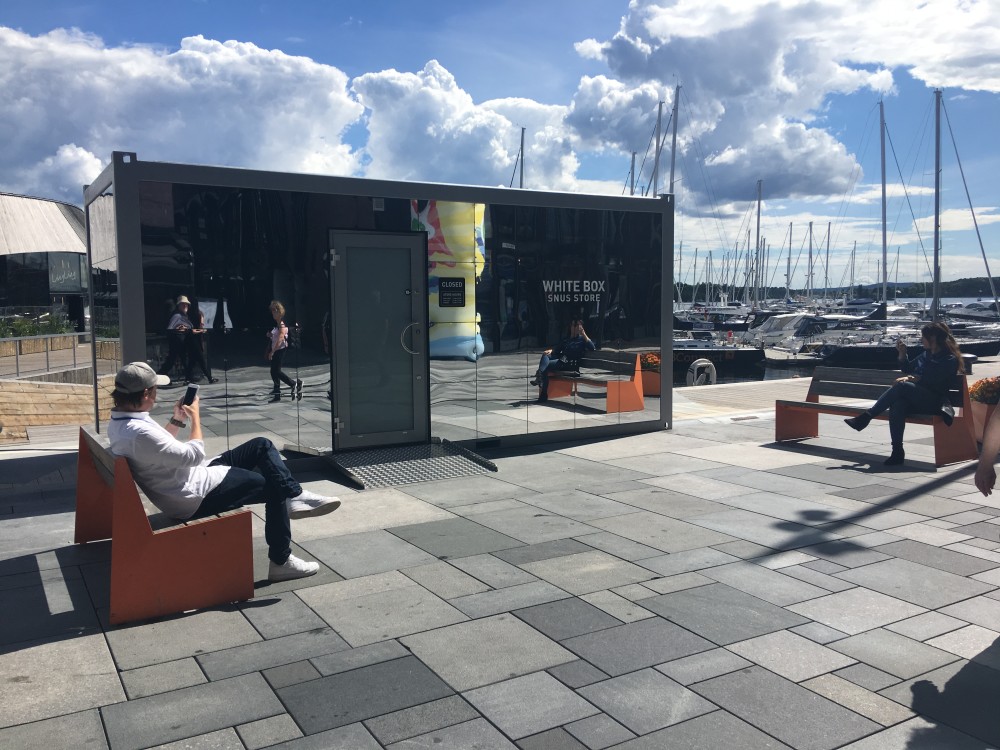 The store, called the White Box Snus Store, will sell Swedish Match's entire Norwegian snus range and will remain open through the end of September. As the store is mobile, it can be moved after the summer and turn up in other locations in Norway and Sweden. In Sweden, Swedish Match currently has four permanent stores in Stockholm, Gothenburg, Strömstad and Åre.
The store will sell exclusively Swedish Match's Norwegian snus products and the age requirement for entering the store will be 18. Swedish Match's first snus store was opened on Kungsgatan, in Stockholm, in 2012, while the newest Swedish store was opened in Åre in 2016. The stores are able to provide answers to product questions and assistance from knowledgeable staff, who are focused solely on selling snus.
"It has been fun working on the opening of this store. Now we have a meeting place for Norwegian snus users and for all of the Swedish snus users who live in Oslo. It is great to be here at last," says Patrik Hildingsson, Vice President Communications at Swedish Match.
In accordance with Norwegian legislation, the White Box Snus Store is a so-called "special business", that is, a store that mainly sells tobacco products.

About the White Box Snus Store
Location: Aker Brygge (next to Ling Ling Hakkasan)
Opening hours: Monday-Wednesday: 12:00 noon–8:00 p.m., Thursday-Saturday: 12:00 noon–10:00 p.m. and Sunday: 12:00 noon-5:00 p.m.
Age requirement: 18 years to be admitted to the store.
__________