Risk management
Managing risks – a part of conducting business
Swedish Match strives to ensure that the risks taken are deliberate. It is important for us to understand the risks to which our business is exposed and make informed decisions. Risks need to be managed efficiently in order for the Group to be competitive, to operate safely, and to maintain financial stability and growth.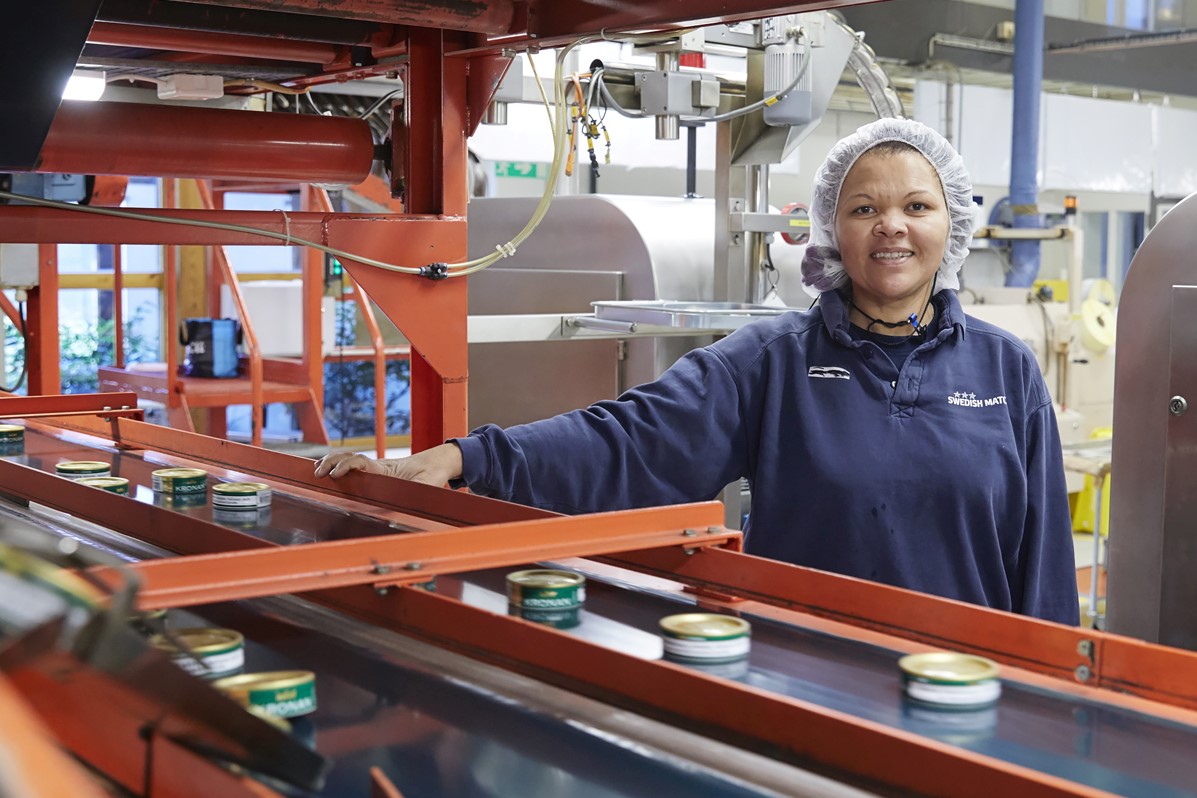 Risk management within Swedish Match
Swedish Match applies a systematic risk management model, which includes risk reviews as well as loss prevention, continuity planning, crisis management and insurance programs.
The Swedish Match Board of Directors determines the Group's strategic plans and associated risks based on recommendations from the Group Management Team (GMT). The Board of Directors oversees the Group's risk management processes and on a recurring basis is informed about the existing and emerging risks as well as on related mitigation activities. Each division, as well as Corporate functions, is responsible for managing the risks associated with their plans, and if required, coordinating risk management activities with other units. Appropriate competencies in the organization and a governance structure with clear responsibilities set the prerequisites for risk management at the local level. The Code of Conduct further ensures an organizational culture that helps to prevent taking those risks deemed to be unacceptable.
To efficiently manage risks, existing and potential risks need to be known. Swedish Match strives to establish a broad understanding among its employees of the concepts and importance of risk management. Employees in all parts of the organization are encouraged to identify and report events and circumstances which are indications of risks. Existing and potential risks are regularly discussed within the divisional management teams and the GMT. A framework of policies is in use to ensure that the responsibilities are communicated and understood and that the management teams have the right tools to drive risk management.
Annual ERM process
To identify and assess the major risks to which the Group is exposed, an annual Enterprise Risk Management (ERM) process is conducted and consolidated at division level. This is part of the strategic planning process. The resulting risks, including probability, impact, interrelations with other risks, mitigation activities and monitoring, are presented to the GMT. The GMT presents risks identified at division level, alongside a consolidated picture for the entire Group, to the Board of Directors. This process helps to ensure that appropriate actions are taken to reduce, prevent or mitigate undesired risks. Based on ERM results, strategies are developed to manage new or changed risks. Risk responses include risk avoidance, risk reduction, risk sharing or risk acceptance.
Risk areas
Important risks to address arise in the areas of competition, production, regulation, and finance among other areas.
Competition
Swedish Match operates in highly competitive markets, which require an agile organization in a continually changing environment. There is a risk of lost sales from volumes and/or price in the event that Swedish Match cannot provide a better offering to the consumer than competitors. Swedish Match continuously monitors the competitive environment and assesses changing consumer needs. To meet these consumer needs, the Company conducts consumer and market research and closely follows market trends. This insight forms the basis for product positioning, product portfolio decisions and product development and ensures consumers are offered high quality products that meet their needs.
Production
Production facilities are exposed to risk of various harmful incidents such as fires and machinery breakdown, as well as potential natural disasters and other catastrophic events, along with effects related to climate changes. Such incidents may affect both production facilities and employees. Production interruptions could cause quality or delivery problems. In order to avoid delivery problems or other production interruptions, Swedish Match has implemented a loss prevention and continuity planning program. Periodic inspections are conducted by an independent third party at production facilities that are identified as critical. These inspections assess to what level the production facilities meet the risk management standards of Swedish Match and determine whether there are investments or actions required to reduce risk. The purpose of the continuity planning is to minimize any negative impact of an incident.
Suppliers
A loss of a key supplier or a supplier's non-compliance with regulations or unethical behavior could be harmful to the Group. Potential consequences are delivery or quality problems or difficulties in the interaction with other stakeholders including sales to consumers. Selected suppliers of production inputs are reviewed by the procurement departments on a recurring basis. The suppliers' own financial stability and risk management systems are an important consideration for Swedish Match. As a complement to the internal reviews, at times an independent third party conducts risk inspections at critical suppliers.
Swedish Match strives to work with suppliers who have a healthy, long term financial position and who support our values. Our Supplier Code of Conduct specifies what we expect and require from our suppliers in terms of employment and labor practices, workplace practices, ethical business practices and environmental management practices.
The Supplier Code of Conduct forms the basis for our relationship with suppliers and is an integral part of our significant business agreements. Risk assessment forms the basis for our efforts to identify and mitigate specific risk in dialogue with prioritized suppliers. We have procedures in place, and under continuous development, to further emphasize sustainable supply chain management.
Regulation
Swedish Match is exposed to a high degree of regulation from various authorities. Regulations could have restricting impact on how the Group can operate its business and interact with its stakeholders or direct financial impact in the form or increased taxes or imposed fees. Regulations, many related to the Group's involvement in the tobacco industry, concern among other issues, tobacco excise taxes, marketing, packaging, warning labels, ingredients, reporting to authorities, product approvals, and introduction of new products. Many authorities have and continue to implement various forms of restrictions on sales and usage of tobacco and other nicotine containing products. Swedish Match closely monitors the development of tobacco regulation and regularly shares information and opinions with governments and other regulatory agencies on issues that affect the Group's operations.
Most importantly Swedish Match needs to continue to provide consumers with less harmful alternatives to cigarettes and strive toward the vision of a world without cigarettes, with evidence based regulations for our products. A critical activity is to educate and inform decision makers about Swedish Match's tobacco products, especially snus and its dramatically less harmful health characteristics compared to cigarettes.
Currency and interest rate risks
The dynamic financial market conditions are continuously changing with changing currency exchange rates, interest rates and availability of funds. A weakening of certain major currencies, such as the USD versus the SEK, could cause lower financial results presented in SEK from the translation of foreign operations. The transaction exposure is relatively low as most production is located in the country where sales are conducted. Higher interest rates could have a negative impact on net finance expense.
Swedish Match has a large part of its business being conducted outside Sweden with a significant part in the US. The currency exchange rate development is not in the control of Swedish Match. Acknowledging that there is a speculative element in hedging the currency translation exposure, Swedish Match has decided to normally not hedge this exposure. However, Swedish Match is mindful of the cash impact from currency rate changes and strives to regularly distribute dividends from its foreign subsidiaries to the Swedish parent company.
Swedish Match is a highly cash generative company with a stable financial policy. Excess cash not needed by Swedish Match is distributed to shareholders by means of both dividends and share repurchases. Swedish Match is optimizing its cost of capital by ensuring an appropriate leverage. In order to manage interest rate risk and refinancing risk, the Group strives to have an even spread of maturities. In addition, Swedish Match shall as a general rule secure financing for the coming twelve months before any share repurchases are executed.
Sustainability risks
Major sustainability risks include, but are not limited to, climate risk and inability to adhere to plans and targets in Swedish Match's focus areas including for example Eliminate child labor.
Child labor risk
The risk of child labor has been identified as one of Swedish Match main sustainability risks and therefore is one of our focus areas. According to estimations from ILO, as of 2019, 152 million children are engaged in child labor, about 70 percent of the children involved in child labor are primarily concentrated in agriculture and almost 73 million children are reported in hazardous work. Swedish Match engages in various programs aiming at mitigating child labor issues, such as raising awareness and educating contracted tobacco growers, as well as reducing the volume of tobacco purchased from suppliers who do not interact directly with individual farmers. We have systems and procedures in place to monitor adherence to our Supplier Code of Conduct. The monitoring is most advanced and proactive for the raw tobacco purchases for our snus products. For the raw tobacco for other smokeless products, the monitoring is more compliance oriented. The major due diligence tools for the raw tobacco supply chain are the Sustainable Tobacco Program (STP) and associated procedures. The monitoring for direct material other than raw tobacco, has been enhanced through group-common procedures. We work to maintain a proactive dialogue on prioritized sustainability issues with relevant significant suppliers of direct material.
Climate risk1)
Climate change is a risk to our business operations and primarily concerning tobacco supplies. It is estimated that changes in precipitation patterns, soil content and heat patterns could negatively affect our tobacco suppliers. Swedish Match sources from a broad geography, thus reducing its risk exposure from climate change which may occur in any single geographic area. Swedish Match is also mitigating this risk though various activities such as collection of data and information from our tobacco suppliers through STP and we have committed to Science Based Targets initiative (SBTi) targets to do our part in reducing greenhouse gas emissions in our entire value chain. Other risks include for example flooding and rise of sea level that can affect transports and production facilities.
1) Swedish Match's value chain is exposed to various climate-related risks, such as extreme weather events, changes in precipitation patterns as well as reputational risks. Climate risks are identified through other risk assessment processes covering production, suppliers, regulation and financial aspects. Where climate risks are identified to be substantial and call for action, Swedish Match addresses the risks with the same priority as other financial and operational risks.