Snus and moist snuff
Swedish Match has a market leading position in the Scandinavian snus market and is the number two player for nicotine pouches. In the US, Swedish Match is well positioned as the third largest snus and moist snuff company and is the clear market leader in the nicotine pouch segment.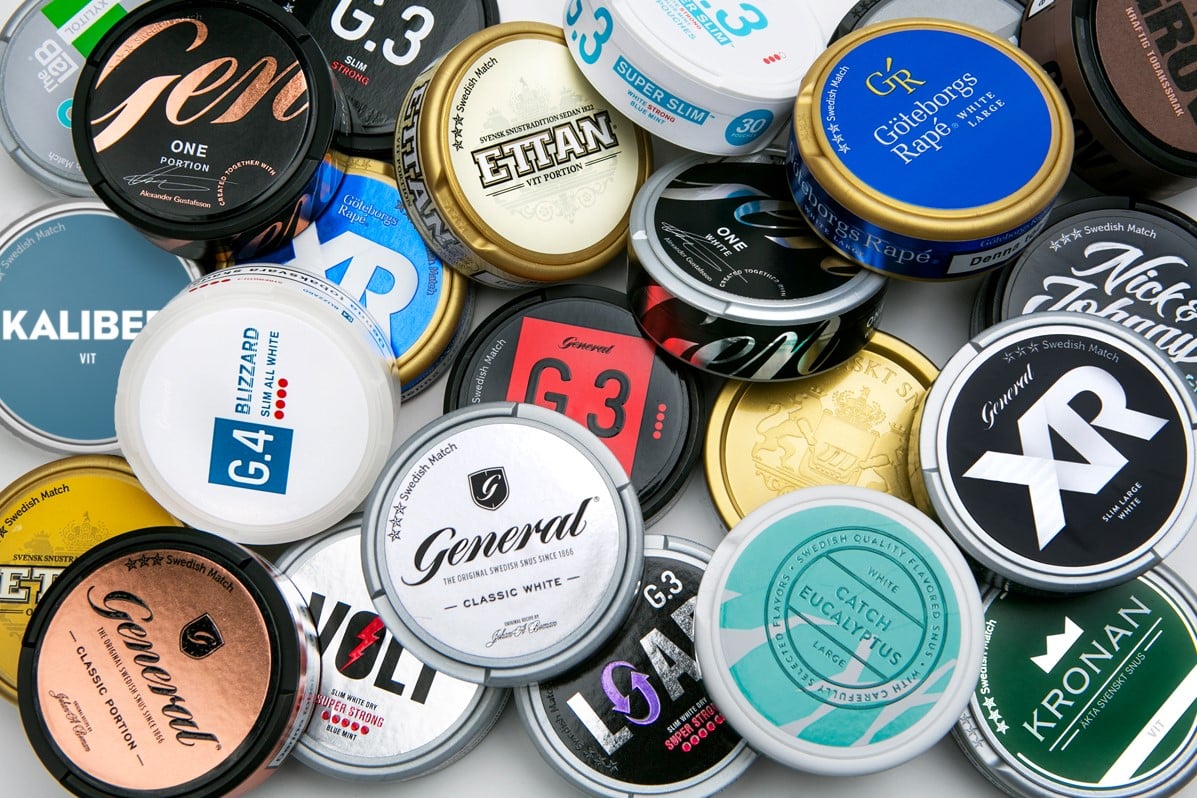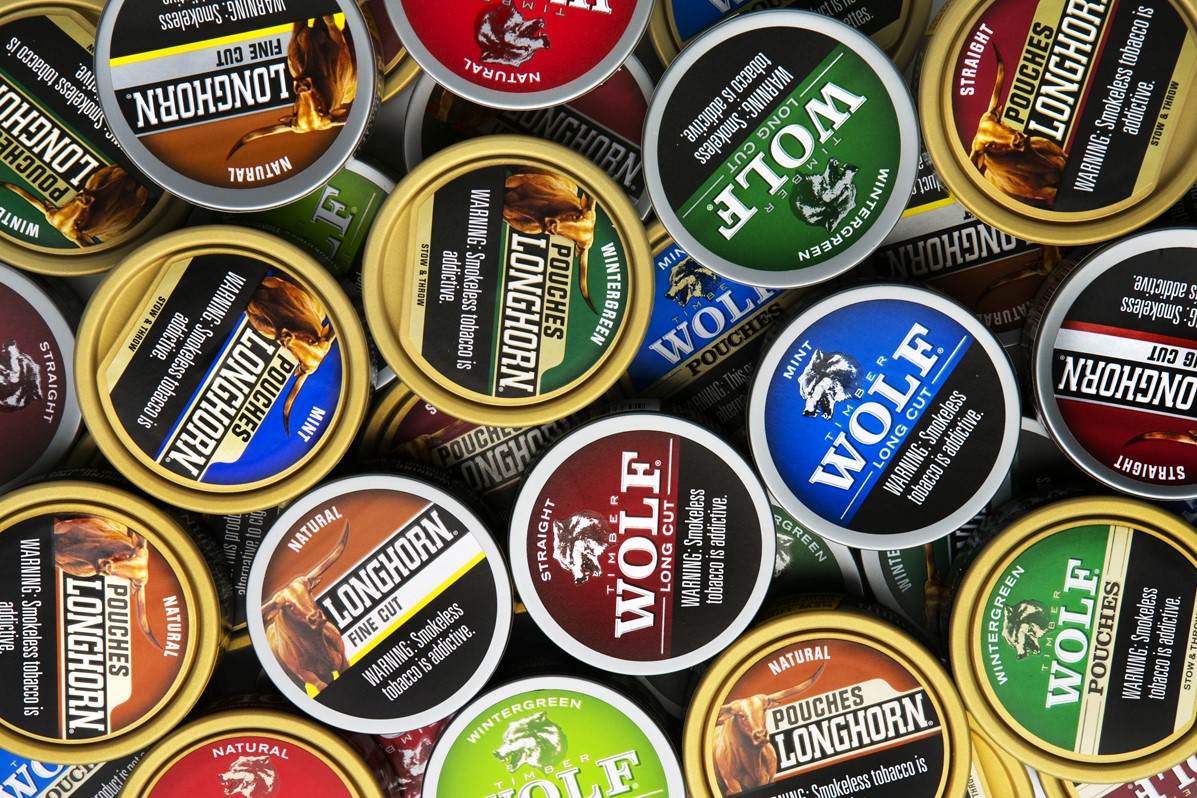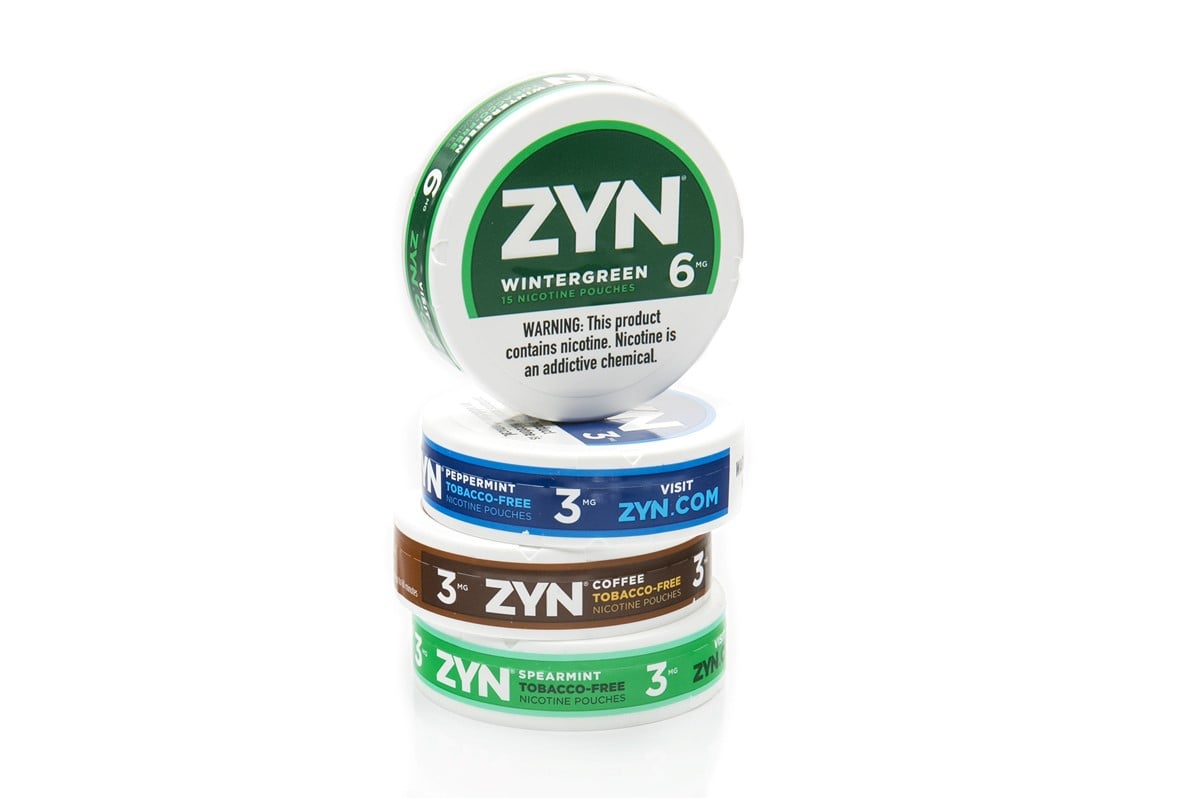 | Key data | 2019 | 2018 |
| --- | --- | --- |
| Sales, MSEK | 7,484 | 6,127 |
| Operating profit, MSEK | 3,477 | 2,791 |
| Operating margin, % | 46.5 | 45.6 |
| Swedish Match shipment volumes, millions of cans | 2019 | 2018 | Change, % |
| --- | --- | --- | --- |
| Snus and nicotine pouches, Scandinavia1) | 268.9 | 263.6 | 2 |
| Moist snuff, US | 124.0 | 126.3 | -2 |
| Snus and nicotine pouches, outside Scandinavia | 62.8 | 25.3 | 149 |
1) Includes snus volumes for Gotlandssnus from acquisition date, August 22, 2018. Scandinavia refers to Sweden, Norway, and Denmark.
Share of product segments 2019:
Sales: 52%
Operating profit: 60%
Main brands:

Snus, Sweden: General, Göteborgs Rapé, Kaliber, Kronan, Ettan, Grov, Catch
Snus, Norway: General, G.3, The Lab, Nick & Johnny
Snus, US: General
Nicotine pouches, Sweden and Denmark: ZYN
Nicotine pouches, Norway: G.4
Nicotine pouches, US: ZYN
Pouch products with neither tobacco nor nicotine, Sweden and Norway: Onico
Moist snuff, US: Longhorn, Timber Wolf
Main markets:
Sweden, Norway, the US
Production units:
Sweden, the US
Strategy
Swedish Match's vision is a world without cigarettes, providing consumers enjoyable alternatives that are both satisfying and dramatically safer than smoking. Smokefree alternatives, including snus and moist snuff, as well as innovative products such as nicotine pouches play an important part in moving toward the vision. In Scandinavia, consumer preference for snus and nicotine pouches versus cigarettes has increased over the years. Swedish Match is dedicated to further developing the growing snus and nicotine pouch category in Scandinavia, the US, and certain other markets, thereby contributing significantly to improved public health.
The Company's major competitive strengths include its superior quality products, in depth know-how, and ability to quickly adapt to evolving consumer needs. The Company's strengths also include offering both traditional and modern high quality products with both well established and new brands, and its capabilities in the areas of analyzing the needs of consumers, conducting research, product innovation, and servicing customers.
Swedish Match will leverage its unique snus, nicotine pouch, and moist snuff platforms and continue to innovate and develop new and improved products with outstanding quality and value. Swedish Match endeavors to drive category growth and maintain its leading position in Scandinavia. In the US, we will focus on faster growing market segments such as nicotine pouches and moist snuff pouches, as well as snus. Swedish Match will explore opportunities for Swedish snus and other innovative smokefree products in both existing and new markets.
Financial development
(Note: Comments below refer to the comparison between full year 2019 vs. full year 2018).
In local currencies, sales for the product segment grew by 18 percent and operating profit was higher for snus and nicotine pouches in Scandinavia and for snus and nicotine pouches outside of Scandinavia (primarily ZYN in the US). Moist snuff operating profit declined in local currency.
In Scandinavia, shipment volumes grew by close to 2 percent. Swedish Match estimates that its underlying organic Scandinavian snus and nicotine pouch volumes (excluding Gotlandssnus acquired in August 2018 and adjusted for calendar effects) increased by approximately 1 percent. Operating profit for snus and nicotine pouches in Scandinavia grew on higher sales.
In the US, sales for moist snuff in local currency declined as a consequence of the accounting effects of the new retailer merchandising program as well as from effects relating to changes in pricing/promotional programs. For snus and nicotine pouches outside Scandinavia, the favorable financial development resulted from higher volumes, improved pricing, and lower manufacturing costs, partially offset by increased marketing expenses and sales allowances tied to the national rollout of ZYN in the US. Shipments of ZYN in the US amounted to 50.4 million cans for the year, up from 12.7 million cans in the prior year.
See financial tables by product segment for more financial information.
Page updated Feb 12, 2020