CEO comment
2021 – Breaking new records, while investing for the future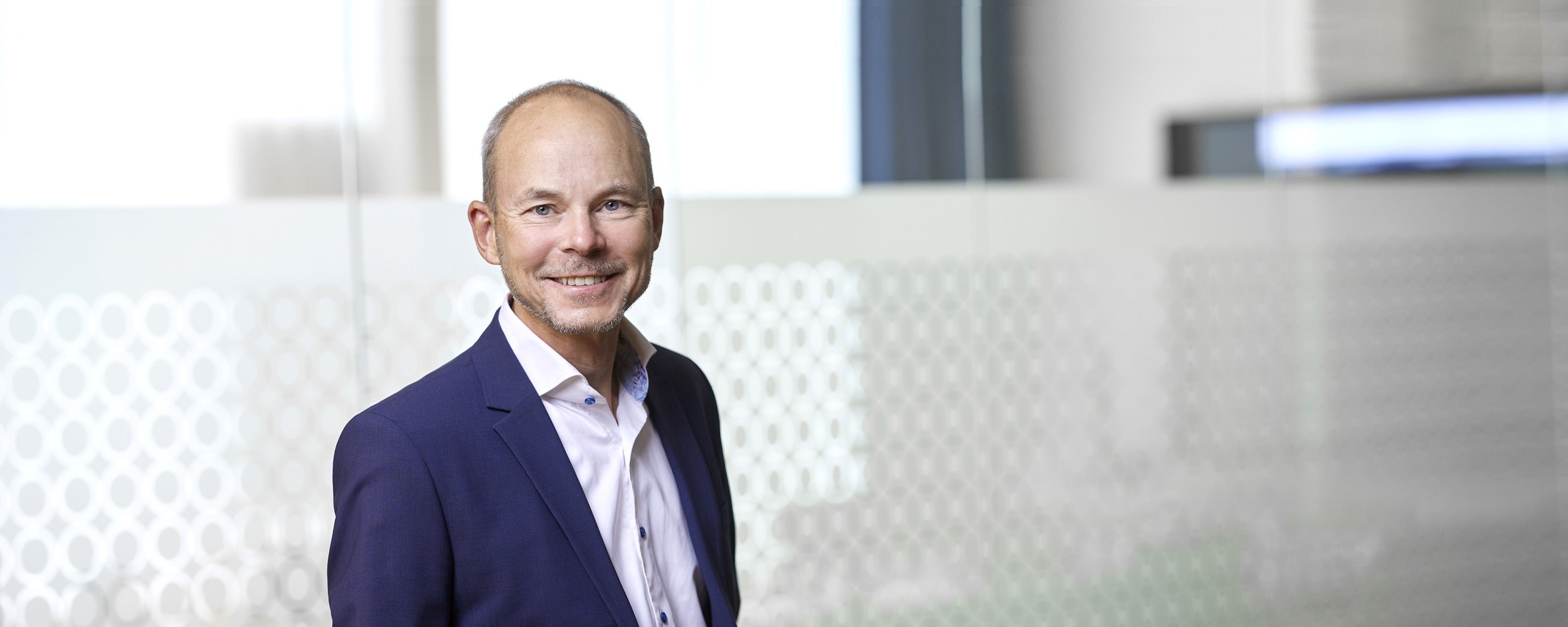 As the world around us changes and society adjusts to new ways of living and working, we at Swedish Match adapt in step with societal trends by effectively managing our portfolio of brands and products. We invest to develop and establish platforms for future growth, while at the same time striving to deliver strong financial returns for our shareholders. Swedish Match has a vision of A world without cigarettes, and we are committed to making important contributions on our path towards that vision. When cigarette smokers find attractive and less harmful alternatives, and choose to stop smoking altogether, they benefit, and so does society.
Through consumer insight, research and development, capital investments, product quality assurance and improvements, and with a continually evolving portfolio, we offer consumer choices that meet changing demands. We have chosen to focus our efforts on smokefree products, believing that these products can best meet consumer expectations and needs of quality, satisfaction, and harm reduction. Some of our brands and products are over one hundred years in the making, and still going strong, like General or Ettan snus, Oliver Twist tobacco bits, or our chewing tobacco in the US which, at 135 years old, has taken on the brand name, America's Best Chew, in celebration of its flagship position for taste, quality and category leadership. Snus, and now nicotine pouches, provide adult tobacco consumers with satisfying and socially acceptable alternatives to cigarettes, and consumers have increasingly turned to these varieties. Snus, for example, has enabled an entire generation of adults to practically quit cigarettes altogether. In Norway and in Sweden, the percentage of men and women who smoke has dropped dramatically over the past decade. Many have switched to snus, or, more recently, to nicotine pouches. Today, well below 10 percent of the adult populations in Sweden and Norway smoke cigarettes on a daily basis, among the lowest incident rates in the world.
We strive to be a growing, profitable company that makes tangible and meaningful contributions through our sustainability efforts. In 2021, not only did we deliver yet another year of impressive growth, but we also took notable steps towards expanding our reach and portfolio of smokefree products and engaging with the scientific community and regulators in efforts to contribute to improved public health and a better understanding of the benefits of our smokefree products, like nicotine pouches and snus. We not only work to improve public health in line with our vision, but also to make concerted efforts to reduce our environmental impacts and maintain strong and sound governance and ethical standards. Our commitments to taking a science-based target approach to greenhouse gases, committing to the Paris Treaty on climate change, or our work to ensure that we have a workplace where all feel that they have opportunities to grow and develop, free from discrimination, in an environment that celebrates diversity and gender balance, are further examples of ways we have contributed and will continue to contribute to positive change. We have taken several important steps to improve not only our work within our sustainability focus areas, but also in how we present and communicate our sustainability approach, aspirations and results, much of which is described in our 2021 annual report on pages 34–67.
Our sales performance in 2021 was outstanding, hitting a new all-time high. In local currencies, sales increased by double digits in each of our product segments, with the Smokefree product segment leading the way. Our nicotine pouches made a significant contribution to that growth in the US as well as in Scandinavia and Other markets. Nicotine pouches registered spectacular volume growth of more than 50 percent in both the US and Scandinavia. The total addressable market for nicotine pouches includes cigarette smokers, but also draws from other oral tobacco products, as well as from the growing pool of consumers who currently use vape products but have found our nicotine pouches to have greater appeal.
In the US, we continued to add to the number of shops where ZYN can be found, and we broadened the distribution of our assortment across the entire US market. We are seeking long-term engagement with loyal consumers and customers and are prepared to invest appropriately and adequately toward that goal. This past year, we devoted significant efforts toward loyalty and engagement with both our customers and our consumers, for example through our ZYN zone merchandising program and ZYN.com consumer loyalty program. Despite aggressive distribution expansion efforts and intense price competition from our main competitors within US nicotine pouches, ZYN stood out with its popularity and high-quality premium offering, demonstrating market share resilience throughout most of 2021.
We also see significant opportunities for nicotine pouches outside of the US, where the variety of competitive offerings and the regulatory frameworks are dynamic and diverse. In Scandinavia, we are dedicating resources to strengthen our position in nicotine pouches, and at the same time maintaining leadership with our renowned snus portfolio which in 2021 continued to demonstrate growth. Our Scandinavian nicotine pouch volume growth of 55 percent was impressive, but still somewhat less than the growth rate for the nicotine pouch market. Growing snus volumes reflected continued strong consumer demand for traditional tobacco smokefree varieties.
Outside the US and Scandinavia, we believe that nicotine pouches are especially well positioned for meeting evolving consumer demand for reduced risk products, and with planned increased investment levels in current and new geographies we see significant opportunities for long-term growth.
Once again in 2021, as the COVID pandemic situation ebbed and flowed, and restrictions grew tighter or looser, we adapted, helping to ensure that products were on shelves and that our capacity plans and development work proceeded smoothly. In Scandinavia, alternating on-sets and reliefs of travel restrictions caused steep variations in consumers' purchasing patterns which caused logistical challenges, but for the full year, channel and market mix effects yielded a net positive financial impact compared to 2020. Our Scandinavian smokefree business, however, also delivered a solid earnings development on an underlying basis, despite increased market related investments to support growth opportunities within nicotine pouches.
For US chewing tobacco and for moist snuff, volumes in the prior year were unusually strong, bolstered by changes in consumer patterns resulting from the COVID pandemic. During the course of 2021 there were reversions to more normal consumption patterns, most notably for chewing tobacco. Despite volume declines for US chewing tobacco reflecting normal historical patterns, operating profit held up well as a result of effective price management and operational efficiencies. For moist snuff, our investments behind pouches and our position in the value segment served us well, as volumes for our Longhorn brand grew notably faster than the moist snuff category development. Improved pricing further contributed to the solid financial performance of our US moist snuff business.
Our lights businesses delivered another year of sales growth for both matches and lighters, with sales in local currencies excluding acquisitions increasing by 16 percent. Operating profit grew at an even faster rate, aided by certain asset sales, cost control, and strong price mix impacts. Our match and lighter portfolios include products for many purposes, such as utility lighters, or wood-based fire lighting products that typically sell at attractive prices, provide good profitability, and are exposed to growing consumption patterns. This year we further strengthened our range and assortment of value-added lights products through the acquisition of Fire-Up, with its high-quality range of sustainable fire-lighting products.
For cigars, our shipment volumes for the year grew to another record of over 1.9 billion sticks, as we achieved a strong rebound in shipments of natural leaf varieties which were impacted by COVID-related production constraints in the prior year. The growth of natural leaf more than offset the year-on-year declines for our homogenized tobacco leaf (HTL) assortment. In the prior year, Swedish Match benefitted from its dual factory footprint when competition faced more severe supply and production issues for HTL. In the second half of 2021, a constraint on raw materials impacted Swedish Match more severely than some of our competitors, resulting in lower levels of our HTL cigar shipments than would have been the case without these supply constraints. With the cigar portfolio focused on the attractive and growing natural leaf segment, a strong segment market share and a broad assortment of high-quality products, Swedish Match's cigar business is very well positioned for growth. The 2021 delivery of double-digit sales and earnings growth, despite several supply chain related challenges, is a testament to the strength and adaptability of the cigar business of Swedish Match.
In the month of September, we announced the intent to separate our US Cigar business and started working towards a spin-off to shareholders with a subsequent listing of the separated business on a US national securities exchange. In March 2022, we took the decision to suspend the preparations for a spin-off until further notice. While the strategic intent remains to separate the US cigar business from the rest of the Group, a step that we believe would further enhance the prospects for Swedish Match's smokefree business, as well as for our cigar business, the decision to suspend the spin-off preparations was prompted by increased regulatory uncertainties and considered to be in the best interest of shareholders.
The success that we experienced over this past year reflects the dedication, commitment, and creative engagement with and by all our stakeholders, with insights from consumers, reflections and conversations with our shareholders, discussions with our customers and suppliers, and most importantly passion and resolve on the part of our employees. We see change, we adapt and create change, and with that we create opportunities for growth, for our employees, our shareholders, and our impactful and purposeful progress toward a vision of A world without cigarettes.
Stockholm, March, 2022
Lars Dahlgren
President and CEO
Source: Swedish Match Annual report 2021