Organization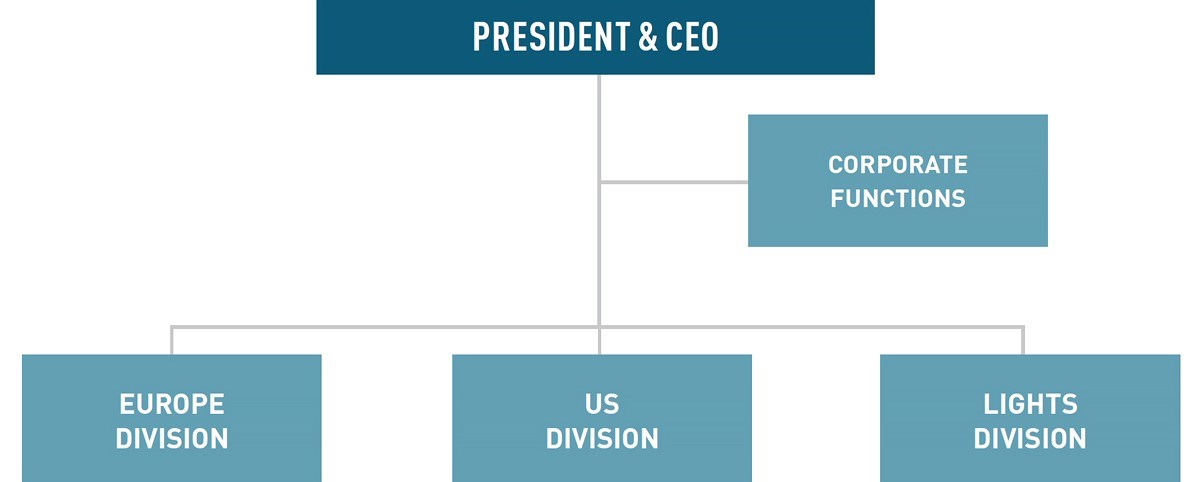 The Swedish Match organization comprises three divisions and the Corporate functions. Swedish Match operates in eleven countries and our products are sold across the globe.
Corporate functions
Corporate functions performs certain parent company functions as well as provides services to Swedish Match's divisions. Corporate functions include finance, business control, legal, IR, sustainability, regulatory and scientific affairs, communications and public affairs, procurement, IT, central HR, as well as a distribution function. Swedish Match's head office is located in Stockholm, Sweden.
US Division
US Division is responsible for both manufacturing and the supply chain of nicotine pouches, moist snuff, chewing tobacco, and cigars for the US market. The division is also responsible for the sales and marketing for smokefree tobacco products and nicotine pouches as well as cigars in the US. The head office is located in Richmond, Virginia, US.
Europe Division
Europe Division manufactures and markets snus, nicotine pouches, and other smokefree products for both Scandinavia and other European countries, while exploring opportunities in countries outside Europe and North America. The head office is located in Stockholm, Sweden.
Lights Division
Lights Division manufactures and markets matches and lighters throughout the world. The division also sells complementary products sourced from third party manufacturers, mainly to the Brazilian market. Lights Division has its own sales forces in Brazil, the Philippines and Turkey as well as a wide network of distribution partners worldwide. The head office is located in Stockholm, Sweden.