CEO comment
2020 – A year like no other but with an outstanding performance for Swedish Match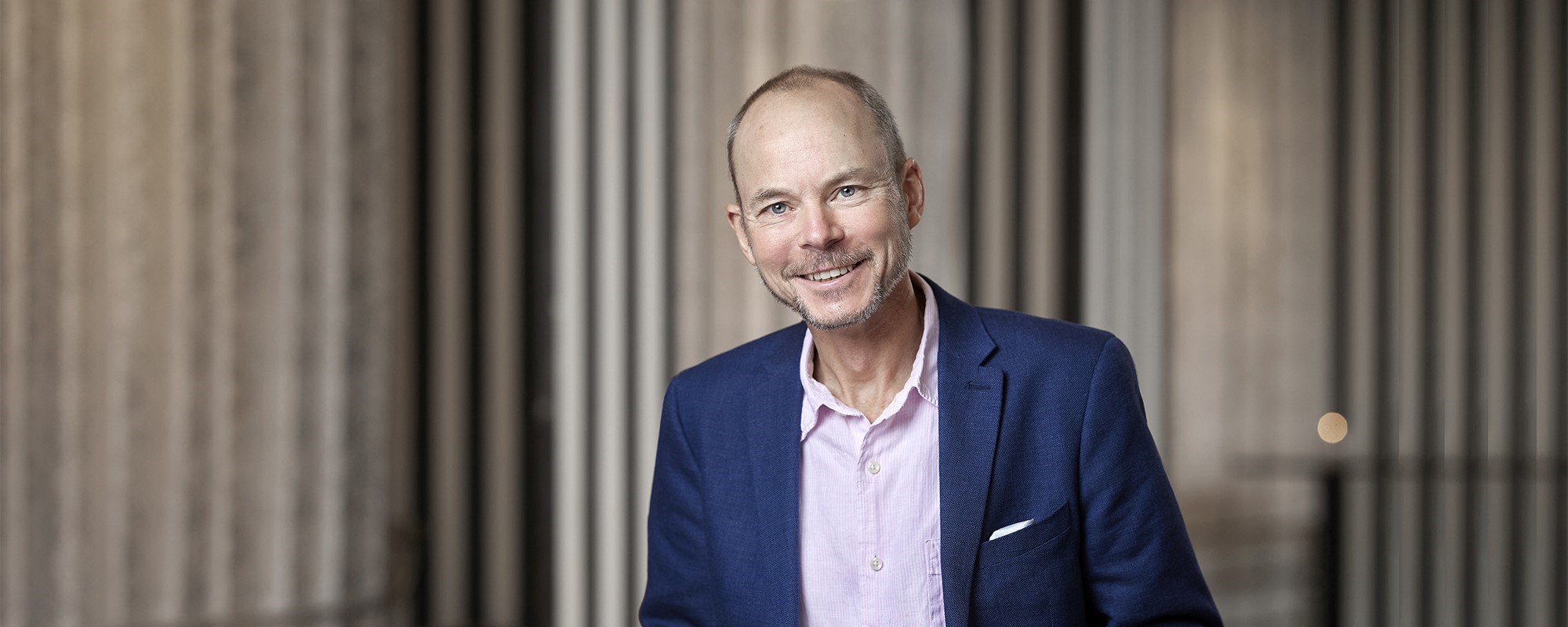 In last year's Annual Report, we described 2019 as a year of transformation where Swedish Match, aligned with our vision, established itself as the clear market leader for nicotine pouches in the US and began offering nicotine pouches to markets outside of our core Scandinavian and US markets. Similarly, our Outlook for 2020 reinforced our commitment to invest for growth and our ambition to create value for both shareholders and society by providing products that are recognized as safer alternatives to cigarettes. We also pointed to our firm belief that the trend of increased interest from consumers, industry participants and regulators in smokefree nicotine products would continue.
In many respects, our commentary in the 2019 Annual Report could not have proven more prescient. Driven by the extraordinary consumer response we have experienced for ZYN nicotine pouches in the US, our Smokefree sales exceeded 10 billion SEK for the full year and US Smokefree now represents the largest sales and profit contributor to the Group. Many of our competitors have also taken aggressive steps to enter or expand their presence in the nicotine pouch space understanding that this relatively novel category that we pioneered in 2015 is driving the "harm reduction" frontier and evolving into what could become the most meaningful category within what many refer to as next generation products.
While 2020 will be remembered for many things, the COVID-19 pandemic has left a permanent mark on society, changing everyday life in dramatic ways and sparing few from some form of loss. As an organization, Swedish Match has effectively implemented protocols to minimize the spread of the virus, and the efforts have been remarkable in ensuring that our consumers have had access to the Swedish Match brands that they enjoy. During the course of 2020, COVID-19 resulted in temporary factory closures, but with the exception of cigars, we have recorded minimal supply disruptions. As a result of the outstanding efforts by the supply chain professionals across our Group, production levels as we exited 2020 reached pre-COVID-19 levels across our portfolio. For cigars, our dual factory footprint proved to be a distinct competitive advantage as our US based facility contributed with significant volumes of HTL cigars that compensated for supply constraints of natural leaf varieties that we manufacture in the Dominican Republic.
The impact of COVID-19 during the year was not limited to our facilities as we experienced notable changes in consumer demand and shopping behaviors. Travel restrictions resulted in somewhat lower shipment volumes and an altered channel/market mix in our Scandinavian Smokefree business, while demand for traditional US smokefree tobacco products, as well as for cigars in the US, is estimated to have been elevated due to the pandemic. While the key driver for our full year record sales and operating profit was the success for ZYN in the US, we estimate that the net COVID-19 related effects also contributed to the improved financial performance during 2020.
On a local currency basis, all product segments delivered top-line and operating profit growth for the year. The US Smokefree business contributed with significant year-on-year sales and profit growth throughout the whole year. For cigars in the US and for the first half, the year-on-year financial development was negatively impacted by COVID-19, but over the course of the second half of 2020, we saw an impressive recovery with accelerated volumes, sales and operating profit growth.
Possibly influenced by the pandemic, we noted unusually large movements in exchange rates during 2020. The year started with a historically strong USD versus the SEK, but the strengthening of the SEK throughout the year obfuscated the local currency growth of our US business when reported in SEK. Additionally, the Scandinavian Smokefree business with its important Norwegian business was exposed to unusually large currency effects. The Norwegian Krona (NOK) weakened markedly during the spring coinciding with a significant COVID-19 related rise in shipment volumes to Norway. The rise in shipments to the domestic Norwegian trade was brought on by travel restrictions and partially offset declines in shipments to other markets. In Scandinavia, smokefree alternatives continue to grow in popularity, and during the past year we noted particularly impressive category growth in the Danish market. For Swedish Match, volatility in shipment volumes and exchange rates resulted in swings in reported sales and earnings, but on an underlying basis our Scandinavian Smokefree business grew sales and operating profit relative the prior year period in each of the quarters of 2020.
The Lights business benefitted from some special income items in both 2020 and 2019 (like capital gains on sales of land and forestry assets not needed in operations), but on an underlying basis the results from the Lights business were solid over the course of 2020. The improvement relative to the 2019 performance was especially pronounced during the first half of the year.
The rapid growth of ZYN in the US shows that many cigarette smokers and other tobacco consumers are looking for alternatives. This is great potential from a business perspective but also in terms of improved public health. A fact that has been clearly demonstrated during the year is that for harm reduction to be effective on a wider scale in practice, a prerequisite is attractive low risk products that appeal to broader parts of the cigarette smoking population. Adoption of ZYN nicotine pouches by smokers in the US has far outpaced the relatively limited traction we have seen for our snus portfolio despite the MRTP designation received in 2019. To that end, we were pleased to be the first company to have filed its PMTA applications for nicotine pouches with FDA in March 2020. Our cigar operations also engaged extensively with the FDA during the year, as SE applications were filed for our entire cigar portfolio. In Europe, the regulatory environment for smokefree products remains counter-productive from a public health angle for tobacco based smokefree alternatives and is underdeveloped for nicotine pouches. Our German chewing tobacco business was severely impacted in an adverse manner as a Bavarian court, according to our firm opinion, erroneously classified some of our chewing tobacco products as snus and therefore subjected to the EU snus ban that applies outside Sweden. The competitive environment for nicotine pouches reflects that in most European countries, there is no category specific legislation for these types of products. Swedish Match considers the current situation as unsustainable and strongly advocates the implementation of responsible, proportionate and harmonized product and marketing regulation for this category.
With 2019 being a year of transformation and 2020 being a year of adaptability, we enter 2021 as a stronger, yet different, company. The success that we experienced in 2020 would not have been possible without the tireless dedication and ingenuity of our employees, the long-forged relationships that we have with our vendors and the continued passion and trust that our customers and consumers place in Swedish Match and its brands. I would like to thank everyone at Swedish Match, as well as our customers, consumers, vendors, shareholders, and other stakeholders, for being a part of Swedish Match's journey.

Stockholm, February, 2021
Lars Dahlgren
President and CEO
Source: Swedish Match Full Year Report 2020