CEO comment
2019 – A year of transformation
In many respects, 2019 will stand out as a transformational year for Swedish Match – a year in which we not only delivered record sales and operating profit from product segments, but also where the Company, aligned with our vision, established itself as the clear market leader for nicotine pouches in the United States and began offering nicotine pouches to markets outside of our core Scandinavian and US markets.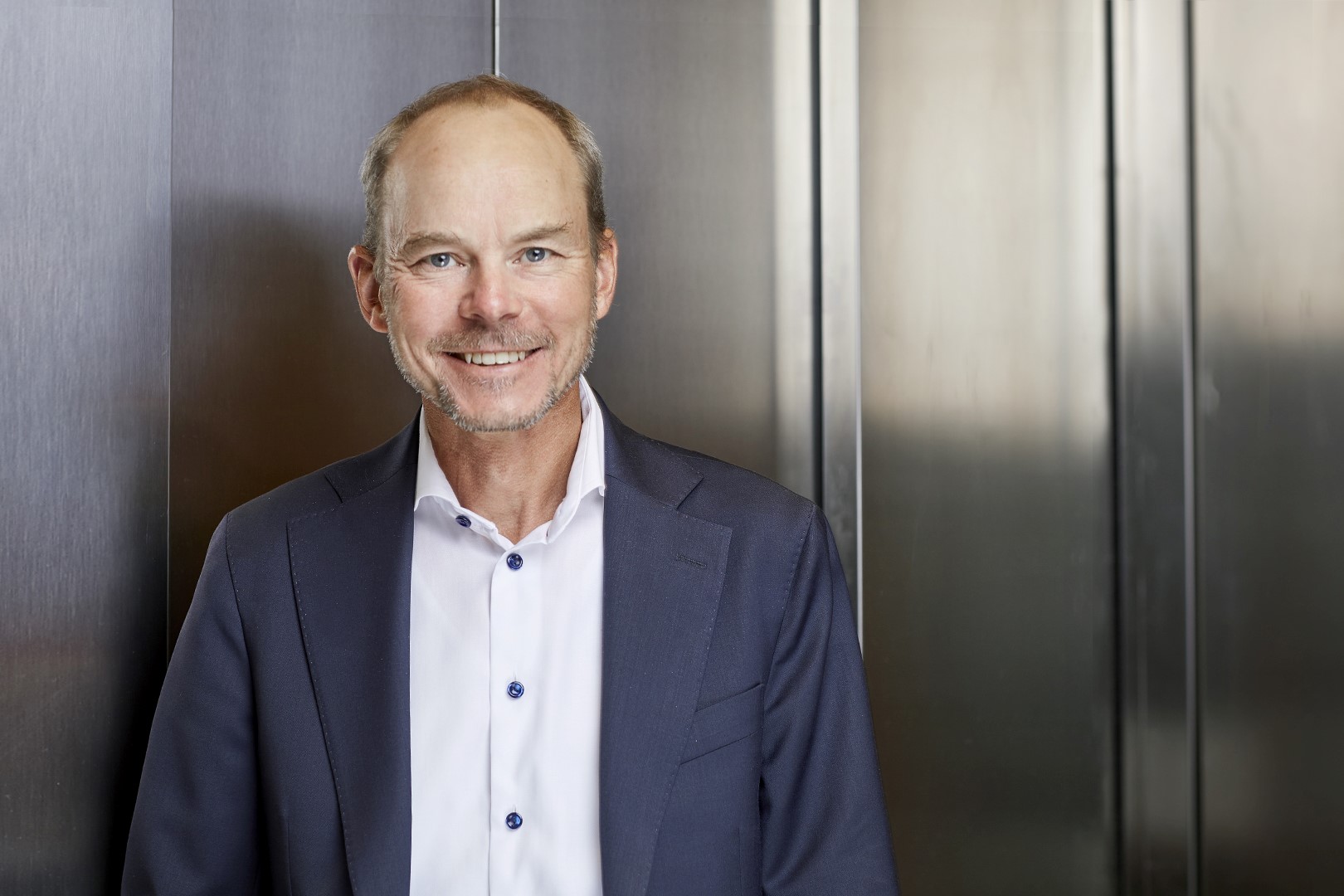 Twenty years ago, Swedish Match embarked on a journey toward a world without cigarettes by divesting its cigarette business and choosing to expand its footprint with other products over a broad geography. Later, the Company divested its pipe tobacco businesses as well as its US premium and European cigar businesses, and instead concentrated its focus on smokefree products. Throughout this journey, Swedish Match has dedicated its efforts through research and development, product innovation, regulatory engagement and market insight in pursuit of our vision benefiting our shareholders as well as society as a whole.
Much like our vision, Swedish Match's strategy for sustainability is a long-term journey. Our approach to sustainability is not to attempt to cater to broadly defined, and at times, ideological demands of others. Rather, our compass is set strategically on specific areas where we believe Swedish Match has the potential to directly or indirectly influence meaningful outcomes or where the issue has the potential to impact the long-term viability of our businesses. Beyond the many successful sustainability initiatives implemented by our businesses during the year, we were particularly pleased to see that our greenhouse gas emission reduction targets were approved by the Science Based Targets initiative in March of 2019.
The trend shift in global consumption of nicotine products away from traditional combustible cigarettes is accelerating. As nicotine markets evolve, producers, governments and regulators must work to achieve the societal benefits of harm reduction grounded in science while limiting unintended negative consequences like youth adoption. The global regulatory regimes are dynamic and divergent, and 2019 was a uniquely turbulent year. As an example of this regulatory divergence, within a period of ten months, the European Court of Justice ruled that Swedish snus will continue to be excluded from the EU internal market while Swedish Match became the first company to be granted Modified Risk Tobacco Product (MRTP) designations by the US FDA for our General snus offerings. We firmly believe that the best and most proven alternatives to cigarettes lie in smokefree nicotine products that do not require inhalation and we will continue to advocate for rational and science-based regulatory frameworks that will permit Swedish Match to responsibly market our products to adult consumers as a safer alternative to combustible cigarettes.
Over the past several years, we have invested in the long-term strength and geographical reach of the Group. Our ZYN factory expansion projects in the US have progressed very well, and following the success of our 2019 national rollout of ZYN, we have once again taken a decision to further expand our manufacturing capacity in support of future growth. The opportunity for ZYN extends beyond the US and Sweden/Norway and ZYN is now available on a limited scale in a number of European countries, and markets as far away from Stockholm as New Zealand. In addition to investments in our existing business, we have also worked to build from our recent acquisitions of V2 Tobacco, Oliver Twist and Gotlandssnus - smokefree tobacco companies that complement our product portfolio and provide opportunities for a more flexible and adaptive portfolio under changing market and regulatory conditions.
The Group's outstanding financial performance in 2019 further reflects our commitment to our vision as the Snus and moist snuff product segment accounted for essentially all of our growth in sales and operating profit from product segments in local currencies.
In Scandinavia, cigarette smoking continued to decline and market growth for smokefree alternatives was robust during the year. As nicotine pouches became more widely accepted in both Sweden and Norway, dynamics within the smokefree markets have changed. In Norway, market volumes for conventional snus declined as consumers rapidly migrated to nicotine pouches. In Sweden, market growth accelerated during 2019, driven by nicotine pouches, which generally are priced higher than snus offerings, and by premium snus brands which are offered at somewhat lower price points than the traditional range of premium products. Our own volume growth was slower than the overall market growth for the combined snus and nicotine pouch categories in these markets, and we remain committed to actively competing in the attractive growing segments while balancing profit growth. Swedish Match's market share is particularly strong within the traditional range of premium snus products, and structural declines within this segment contributed to the market share declines for our total portfolio.
In the US, we noted slowdowns in growth within both the moist snuff and the snus category, impacted, in part, by the rapid growth of nicotine pouches, particularly for our own ZYN product assortment. For moist snuff, we continue to focus on the faster growing segments of the market, and it is encouraging to see that we once again outperformed the market growth rate in the moist snuff pouch segment. Volume growth for ZYN was extraordinary during 2019 benefitting from the national launch in the second quarter as well as increased sequential growth in velocities on a per store basis following the launch. Profitability for ZYN was also sharply higher as a result of volume growth and more cost-efficient local production.
Within Other tobacco products, cigars faced changed market conditions as market volumes contracted, and Swedish Match's shipment volumes similarly declined slightly compared to 2018 levels. While our shipment volumes declined in the HTL (homogenized tobacco leaf) segment, the impact of these declines on profit was more than offset by volume growth in the growing natural leaf segment resulting in an improved operating profit on a local currency basis. Growth for our natural rolled leaf cigars particularly in the earlier part of the year was constrained by a shortage of cigar wrapper supplies. In May of 2020, it is anticipated that we will be required to file substantial equivalence applications to the FDA for our cigar portfolio, and we are well advanced in this process. For chewing tobacco, the US market declined in line with the historical trend and the shift toward value priced offerings continued. Once again, Swedish Match experienced share growth in both the premium and value priced segment, helping to mitigate the impacts of general category declines and enabling the delivery of stable operating profit. In Europe, the chew bag market had a turbulent year, impacted by regulatory rulings, but also by the increased availability of alternative products. As a result of these uncertainties, we recorded a non-cash impairment charge related to our European chewing tobacco business in the fourth quarter.
Our Lights business had a difficult year with increased raw material costs and soft volumes. However, for both lighters and matches, portfolio price/mix effects were favorable which helped to offset the effects of lower volumes. In our continuing efforts to align the scale of our operations to market opportunities, we implemented restructuring activities during 2019, which have been fully funded through timber and land sales.
During the year, we distributed strong cash returns to our shareholders through dividends and share repurchases. We paid 1,777 MSEK in dividends and repurchased shares for 2,989 MSEK. At the upcoming Annual General Meeting, the Board of Directors will be proposing a 19 percent increase in the dividend to 12.50 SEK.
A key element to our long-term success involves the strong and positive relationships with our customers, our consumers, and especially our employees whose dedication and engagement help to build a strong and sustainable business. I would like to take the opportunity to thank you, our shareholders, for the confidence that you have placed in Swedish Match this past year and I look forward to continuing our journey toward a world without cigarettes.

Stockholm, March, 2020
Lars Dahlgren
President and CEO
Source: Swedish Match Annual report 2019