Vision and strategy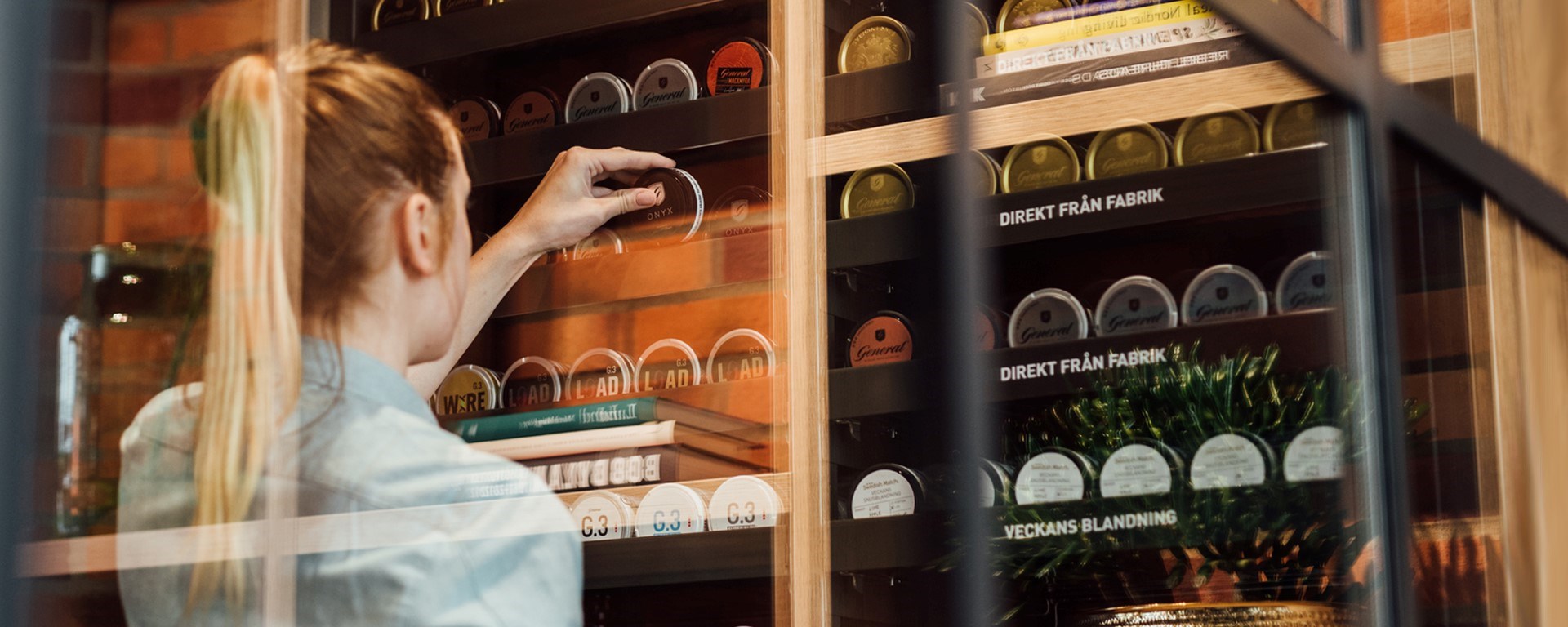 Vision
A WORLD WITHOUT CIGARETTES
We create shareholder value by offering consumers enjoyable nicotine-containing products of superior quality in a responsible way. By providing products that are recognized as safer alternatives to cigarettes, we can contribute significantly to improved public health.

Strategy
OPERATIONAL STRATEGY
Smokefree businesses
To achieve our vision, we leverage our unique smokefree platform with a focus on product development, quality and consumer satisfaction based on thorough consumer insights.
In Scandinavia, we will lead the development of the snus and nicotine pouch categories through product innovation and by complementing our traditional products, brands and sales channels to meet changing consumer demands.
In the US, we will focus on faster growing market segments such as nicotine pouches, moist snuff pouches, as well as snus.
Outside Scandinavia and the US, we will continue to expand our presence with innovative smokefree products.
In our chewing tobacco businesses, we will protect profitability in the US by mitigating the impact of volume declines through cost focus and price leadership. For chew bags and tobacco bits, we will continue to exploit opportunities in these niche segments.
Other businesses
To support our vision and to maximize long term value, we leverage our strong market positions and brands by capitalizing on synergies and operational efficiencies.
In our cigars business, we will selectively invest in growth segments with an objective to maximize long term profitability and cash generation.
In our lights businesses, we will continue to focus on operational excellence while selectively investing in profitable growth markets and product segments.


FINANCIAL STRATEGY
Net debt
The Board of Directors has determined that the Group will strive to maintain a net debt that does not exceed 3 times EBITA. The actual level of net debt will be assessed against:
anticipated future profitability and cash flow
investment and expansion plans
acquisition opportunities
development of interest rates and credit markets
The Board of Directors' goal is to maintain an investment grade rating from Standard & Poor's and Moody's.

Shareholder distribution
Swedish Match has the ambition to continuously grow dividend per share with a payout ratio normally within 40–60 percent of the earnings per share, subject to adjustments for larger one-time items. Excess funds shall be returned to shareholders through dividends and share repurchases.