Reduce environmental impact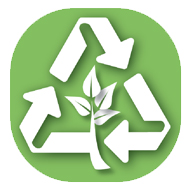 Our goal is to limit our environment footprint while growing our business. We are committed to reducing our greenhouse gas (GHG) emissions and waste along our value chain from sourcing to our own operations and continuing through consumer use.
Our rationale for inclusion
Tackling climate change by reducing greenhouse gas (GHG) emissions is one of the greatest, most urgent challenges facing society. To be part of the climate solution is important for our employees and consumers. Climate change affects weather patterns and could have an adverse impact on our agricultural supply chain. It also threatens facilities and operations, supply, and distribution. At Swedish Match, we are taking actions to strengthen our resilience to climate impacts, support transition to low carbon activities, and reduce impact of our products on the environment, including post-consumer littering.
Our commitment
We have committed in doing our part in line with the Paris Agreement, supported by science-based targets for our business' value chain. We work with our suppliers and continuously and systematically assess our internal processes to increase our efficiency and reduce the impact that we have on the environment.
The scope of this focus area is the entire value chain.
Our goal
Our goal is to limit our environment footprint while growing our business. We are committed to reducing our greenhouse gas (GHG) emissions and waste along our value chain from sourcing to our own operations and continuing through consumer use.
To reduce GHG emissions by 41 percent by 2030 and by 75 percent by 2050, with 2017 as the base year, in our whole value chain (Scopes 1, 2 and 3).
To reach our goal by 2030 and 2050, we are committed to reducing GHG emissions by 5 percent per year.
To reduce total waste per unit of sales and to keep hazardous waste at the absolute minimum.
To drive effective efforts to prevent post-consumer waste.
Our challenges
Continued substantial volume growth, especially for our nicotine pouches in the US, makes it challenging to achieve year-over-year GHG emissions reduction in absolute terms.
Limited control over Scope 3 emissions, which account for more than 80 percent of Swedish Match's total emissions.
Phasing out fossil fuels can be challenging in several markets due to the lack of technical and economically viable alternatives.
Nicotine is listed as hazardous waste in the US and Europe, therefore we are required to report the chemicals and contaminated materials such as cans and packaging materials for nicotine pouches as hazardous.
Our approach
Addressing climate change in a science-based manner

We have developed an emission reduction strategy in a science-based manner. Our climate targets were set through the Science Based Targets initiative (SBTi) and approved in 2019. The targets are in line with the level of decarbonization required to keep the rise in global temperature below 2°C compared to preindustrial levels1). In this process we have been guided by the methodology of the Sectoral Decarbonization Approach (Other Industry2) pathway) and made use of the associated calculation tool to form a basis for our decision.
The Sectoral Decarbonization Approach (SDA) is a scientifically informed method for companies to set GHG reduction targets necessary to stay below a 2°C temperature rise compared to preindustrial levels. The method is based on the 2°C scenario, one of the International Energy Agency's detailed CO2 sector scenarios modeled in their 2014 Energy Technology Perspectives report (IEA 450 scenario). The Energy Technology Perspectives report's budget is consistent with the Representative Concentration Pathway 2.6 (RCP2.6) scenario from the IPCC's Fifth Assessment Report, which gives the highest likelihood of staying within the global target temperature of less than 2°C in the year 2100. All six GHGs covered by the Kyoto Protocol3) are included in our calculations, where assumptions and emission factors have followed a conservative approach.
Our climate targets were set by the Group management and approved by the Swedish Match AB's Board of Directors. Each division president is responsible for achieving the target for its respective division, in line with the ambition set under the SBTi. This organizational approach ensures that targets are integrated into normal business operations and review processes, and continuously followed up.
1) As described by The Intergovernmental Panel on Climate Change (IPCC).
2) The "Other industry" sector includes all industries that cannot be allocated to the industry sectors Iron & steel, Cement, Aluminum, Pulp & paper and Chemicals & petrochemicals, e.g. food, beverage and tobacco processing.
3) IPCC Fourth Assessment Report.
Accounting for GHG emissions in our value chain1)2)
We report GHG emissions from our own facilities (Scope 1 direct emissions), emissions from energy used in our own operations (Scope 2 indirect emissions), and emissions in parts of our value chain according to the Corporate Value Chain Standard (Scope 3 indirect emissions) of the Greenhouse Gas Protocol3). In scope 3, Swedish Match covers all reporting categories, except category 2 capital goods.
Continuous efforts have been made to enhance our accuracy in the GHG accounting by engaging with business partners and expanding the reported data scope for the recently acquired companies. Where supplier specific emission factors are not available, latest generic emission factors have been used to calculate emissions, e.g., from sources such as DEFRA and EIA. This means that Swedish Match applies the supplier-specific method, the hybrid method and the average-data method to calculate the scope 3 emissions.
1) Figures described in this section are based on best available information and are subject to revision. Revised figures will be presented on the Company's website when available.
2) The data scope of this report excludes the recently acquired company Fire-Up International B.V. (February 3, 2021), and partly excludes Swedish Match Denmark, previously V2 Tobacco, (August 31, 2017), House of Oliver Twist (April 3, 2018), and Gotlandssnus (August 22, 2018).
3) International standard for calculating and reporting climate impact from business activities.
Supplier engagement
Emissions from our upstream activities comprised more than 50 percent of our total carbon footprint. We recognize the importance of engaging with our suppliers in the journey to achieve our ambitious climate target and constantly leverage our purchasing power to find further potential for reduction. The sustainability performance from suppliers is an important criterion in our vendor selection process.
Assessing climate change risks
We address climate change risks in a similar manner as we assess financial and operational risks. Key risks are identified on an annual basis and incorporated into the ERM process at division level. This process aligns with international expectations such as to mitigate and adapt to climate impacts, as well as the recommendations of the Task Force on Climate-related Financial Disclosures (TCFD). High level assessment is described below, while more detailed description of climate related risks and opportunities can be found in our submissions to CDP1).
1) CDP is a not-for-profit charity that runs the global disclosure system for investors, companies, cities, states and regions to manage their environmental impacts, https://www.cdp.net.
Risk

Commentary

Physical risk
Tobacco is the most important agricultural commodity for Swedish Match business operations. Changes in precipitation patterns, soil content and heat patterns could negatively affect the yield, quality and availability of the tobacco crop. This could result in shortage of supplies and increasing raw material costs. Our direct operations are also exposed to acute physical risks caused by extreme weather events such as cyclones, hurricanes, or floods which could disrupt the manufacturing and distribution in the affected areas.
Swedish Match sources raw materials from a broad geography, therefore reducing its risk of exposure to climate change which may occur in any single geographic area. We also mitigate the risk through various activities such as climate impact assessment for our tobacco suppliers through the Sustainable Tobacco Program (STP) and a commitment to Science Based Targets initiative (SBTi) to do our part in reducing greenhouse gas emissions in our entire value chain. For our production facilities that have been identified as critical, periodic inspections are conducted by an independent third party. These third party assessments address, among other aspects, the potential risk exposure related to natural disasters and whether a business continuity plan is in place to prevent and recover from such acute situations.


Transition risk
Our operations are subject to potential transition risks triggered by for instance new carbon-related regulations and shift in consumer preferences. These risks might impact how the Company can operate its business and interact with its stakeholders. This could imply direct financial impact in the form of increased compliance costs, or decreased revenue due to reduced demand for our products.
The Company closely monitors the regulatory and policy development related to for instance packaging and enhanced emissions-reporting obligation. We also continuously monitor market trends and changing consumer needs by conducting targeted market research. This insight forms the basis for our product development decisions.
Addressing waste and littering from our products
By integrating sustainable practices for our products, from development to end-of-use, we can lower the environmental and social impacts, as well as cost. We aim to reduce total waste per unit of sales at our operations and keep hazardous waste to an absolute minimum. We continuously work to reduce the use of packaging material and other materials associated with our products and explore the possibilities to use recycled materials where permitted in the local legislation. We also work actively towards increasing the recyclability of consumer packaging materials at the end of their product life and collaborate with our business partners in local markets to raise consumer awareness and implement littering prevention initiatives.
Our progress
Progress update
Reduction of GHG emissions
Swedish Match's direct emissions (Scope 1) and indirect emissions (Scope 2) account for only 17 percent of the total GHG emissions. The remaining 83 percent includes emissions from upstream and downstream (Scope 3) activities identified as relevant to our value chain. The GHG emissions across the value chain amount to 188,750 tons CO2-equivalents (CO2e) for the year 2022. Our total emissions have decreased by 11 percent versus 2021, primarily driven by reduction initiatives in US Division, Europe Division and Lights Division together with lower volumes of lighters, matches and cigars. Measured per unit of net sales in constant currency terms, we have reduced emissions by 17 percent versus 2021.
In 2022, our Scope 1 and Scope 2 emissions have decreased by 11 percent over prior year, primarily driven by lower production volume for lighters, matches and cigars. Emissions from higher volumes of Smokefree products in the US have to a large extent been offset by lower revised emission factors for grid electricity. It remains challenging to increase the use of renewable energy in the US since our production is located in areas where coal is the dominant source of electricity. Europe Division, on the other hand, remains at a high share of green electricity of 98 percent, where our factory on Gotland now also has shifted to 100 percent green electricity. In the Lights Division, our factory in Manilla has also shifted to 100 percent fossil free electricity, contributing to their share of fossil free energy, which amounted to 89 percent in 2022.
Total Scope 3 emissions have decreased by 11 percent year over year, driven by reduction initiatives in both Europe Division and US Smokefree, coupled with the lower volumes in lighters, matches and cigars. The total Scope 3 emissions for our smokefree products have been reduced by 4 percent compared to last year, despite continued volume growth of ZYN in the US. The higher volumes have been more than offset by larger initiatives such as the increased use of recycled plastic in Sweden and Denmark, reduced sourcing from the US to Europe Division in support of the ZYN expansion, and the discontinuation of instore chillers in the US which has dramatically decreased our scope 3 energy consumption.
Reduction of waste and littering prevention
Total waste in our operations have decreased by 19 percent compared to 2021, primarily driven by lower production volumes of matches and lighters. Measured per unit of net sales in local currency terms, our waste was reduced by 25 percent, driven by a lower share of the more waste intense production of matches. This has also increased the total share of the waste classified as non-hazardous, which was up by 4 percentage points to 98 percent in 2022. The total hazardous waste which has been generated has also decreased, primarily due to a temporary increase in 2021 from higher wood waste in Lights Division but also from lower volumes of matches. Recovery, including energy recovery, remains a main waste treatment method, covering 80 percent of total waste. Waste to landfill decreased by 54 percent during the year, largely driven by the before mentioned increase in Lights Division during 2021, but also from a shift to recycling of waste in the Owensboro facility.
| Greenhouse gas emissions (metric tons CO2e) | 2022 | 20211) | 20201) |
| --- | --- | --- | --- |
| Scope 1 + Scope 2 | 31,234 | 35,273 | 30,928 |
| Scope 3 | 157,516 | 176,647 | 175,401 |
| Total emissions | 188,750 | 211,921 | 206,329 |
| Percent change total emissions | -11 | 3 | -3 |
| Total emissions per MSEK sales2) | 9 | 10 | 12 |
| Percent change per MSEK sales | -17 | –12 | –18 |
1) Figures restated due to refined data collection.
2) Net sales from product segments in constant currency terms.
| Total waste (metric tons) | 2022 | 2021 | 2020 |
| --- | --- | --- | --- |
| Non-hazardous waste | 23,379 | 27,756 | 26,214 |
| Hazardous waste | 454 | 1,651 | 776 |
| Total waste | 23,832 | 29,408 | 26,990 |
| Total waste per MSEK sales2) | 1.1 | 1.4 | 1.5 |
| Percent change per MSEK sales | -25 | -7 | -13 |
1) Net sales from product segments in constant currency terms.