Improve public health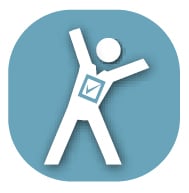 Our goal is to eliminate cigarette use and tobacco related morbidity and mortality by offering smokers attractive and safer sources of nicotine for recreational use (such as Swedish snus and other nicotine containing products like ZYN).
Our commitment
Swedish Match's vision is of a world without cigarettes. The company is committed to displacing cigarettes by continuing to develop and commercialize alternative and dramatically safer sources of nicotine – which will improve public health. Although nicotine has the potential for addiction, the individual and the societal harm is caused by the way nicotine is most commonly delivered. Cigarette smoking is the dominant delivery device of nicotine, and it causes death and diseases among users, due to the combustion of tobacco. While youth and certain vulnerable consumer groups should not use nicotine products, nicotine, just like caffeine, is in general terms safe to use.
The scope of this focus area is the entire value chain.
Our goal
Our goal is to eliminate cigarette use and tobacco related morbidity and mortality by offering smokers attractive and safer sources of nicotine for recreational use (such as Swedish snus and other nicotine containing products like ZYN).
Development and commercialization of nicotine harm reduction products that are attractive to cigarette users and dramatically safer sources of nicotine compared to cigarettes.
Increased consumer awareness and consumer reach of snus and nicotine pouches.
Increased consumer awareness of the difference in relative risk between cigarettes and smokefree tobacco and nicotine products.
Increased understanding among regulators of the role that snus and nicotine pouches can play in improving public health.
Our approach
Product strategy
Swedish Match provides a wide range of enjoyable alternatives to cigarettes that are both satisfying and dramatically safer than smoking. Our smokefree portfolio consists of snus, moist snuff, chewing tobacco1) as well as innovative products such as nicotine pouches. The vast majority of our R&D efforts and capital expenditures are dedicated to our smokefree business and all the acquisitions made in recent years have been done to strengthen our smokefree portfolio. Currently our smokefree business accounts for 70 percent of total Swedish Match sales of tobacco and nicotine products. Our goal is that this percentage shall continue to grow.
Product appeal is highly important in order to successfully encourage people to switch from cigarettes to other nicotine containing products with favorable risk profiles. At the core of Swedish Match's research and development efforts are quality, reduction of potentially harmful constituents and the needs of the adult tobacco consumer. We have been acknowledged around the world for the work we have done in reducing potentially harmful components in our snus products. With nicotine pouches we have taken a step further and have managed to come below the levels that can be detected for almost all of these components – a longstanding aim of Swedish Match. However, it does not matter how much we reduce the risks related to our products if the cigarette consumers do not want to use them. Therefore, behavioral, sensorial and other needs expressed by tobacco users are carefully assessed and incorporated in our product development processes. We know that flavor is an important part of product appeal to cigarette consumers and finding the right flavors for them is important.
1) All chewing tobacco products sold by Swedish Match are sold in Europe and in the US and are in general low in tobacco-specific nitrosamines and other relevant harmful and potential harmful constituents, compared with the chewing varieties that are sold in other parts of the world.
Product quality and safety
As far back as in year 2000, Swedish Match decided to make its GOTHIATEK® quality standard available to our consumers and other relevant stakeholders. The objective of the GOTHIATEK® quality standard, applied to our Swedish snus products, is to eliminate or reduce harmful or potentially harmful constituents, naturally found in tobacco (and other common crops), to a level that meets comparable food standards. The standard sets maximum levels in finished products for sixteen unwanted constituents of which three have also become regulated by the Swedish Food Act. For a list of constituents and current levels, please visit the Company's website.
Nicotine pouch products represent a further step in Swedish Match's work to reduce undesirable constituents in our products. No traces of the three unwanted constituents regulated by the Swedish food standard for snus can be detected in ZYN.
Swedish Match conducts only limited scientific studies on its own, but monitors and compiles scientific advancements continuously in a systematic manner. A summary of relevant scientific evidence on snus is available on our Company website and this will be complemented by science on nicotine pouches as it becomes available.
Consumer accessibility
To encourage consumers to switch to reduced risk alternatives, accessibility is essential. Swedish Match is committed to investing in capacity expansion and expanded distribution for our smokefree portfolio, both in our key markets as well as markets where we currently have no or low presence.
Openness and transparency
Most smokers are unaware of the wide differences in risk profiles among various tobacco and nicotine containing products. The consequence is that smokers are left only with the option "quit or die", and far too many of those who find it difficult to quit will die prematurely.
Consumers are seeking and have a right to factual information about product options available to them. That implies that manufacturers, including Swedish Match, must be open and transparent about what we know about our products, including scientific findings regarding health impacts. We should communicate this to consumers where we are legally allowed to do so. We should also encourage authorities to give factual and unbiased information about the relative harm of different tobacco products and encourage legislators and regulators to regulate tobacco products differently based on their risk profile. During the year, we have actively encouraged regulators in Sweden and a number of other European countries to introduce legislation on nicotine pouches that would limit marketing, cap nicotine levels and perhaps most importantly make the sale of the products to non-adults illegal. In the US, our regulatory focus has been on making sure that our harm reduction products can be sold to adult tobacco users in flavors that are appealing to them.
Protecting vulnerable consumer groups
All products are not for everyone and some consumer groups should not use certain products. This is particularly true for tobacco and other nicotine containing products which are intended for adult use only. Certain other consumer groups are also deemed vulnerable. A total abstinence from all forms of nicotine is advised to pregnant women for the entirety of gestation as nicotine may impact pregnancy outcomes including lower birth weights.
Our progress
Highlights 2020
Continued rapid growth with ZYN in the US with both increased velocities and broader distribution.
ZYN introduced in a number of countries in Europe.
PMTA applications submitted for all ZYN products presently on the US market.
Danish regulation adopted for nicotine pouches with minimum age requirement (18 years) and restrictions on marketing.
Significant reduction on snus tax in Norway without corresponding change in the tax on cigarettes.
Progress update
During 2020 we have further increased the relative contribution from our smokefree portfolio to the total Group. Currently our smokefree business accounts for 70.1 percent of total Swedish Match sales of tobacco and nicotine products, up from 67.7 percent in 2019. During 2020 we have continued to focus our efforts to develop and commercialize nicotine products that are safer alternatives compared to cigarettes. In the US, we expanded the availability of both non-flavored and flavored varieties of ZYN, including Smooth, Chill, and Citrus.
We have actively worked towards increasing the consumer reach of our nicotine pouches in both existing and new markets. The total numbers of retailers where Swedish Match nicotine pouch products are available outside Scandinavia increased from around 80,000 stores in 2019 to more than 110,000 stores in 2020. Following the success of our national rollout of ZYN in the US, Swedish Match further expanded the availability of ZYN and by the end of 2020, ZYN was available in approximately 100,000 stores. During the year, Swedish Match has also expanded the availability of its nicotine pouch products on a limited scale to a number of countries outside of Scandinavia and US, and by the end of the year, we were present in 18 countries such as Austria, Croatia, the Czech Republic, Estonia, Iceland, Latvia, Poland, Slovenia, Switzerland and the UK.
In 2020 we also continued to invest heavily behind our smokefree products to fuel future growth. Similar to previous years, we have committed more than 90 percent of our capital expenditure to our smokefree portfolio. During the year, we have once again scaled up the investment of ZYN production capacity in the US. Out of our total R&D expenditure, 95 percent was related to smokefree products. We will continue to engage with the scientific community to verify the public health benefits of our products and will continue to be transparent to our stakeholders.
Driven by the efforts mentioned above, we have continued on the journey towards a world without cigarettes. In the combined Swedish and Norwegian market, shipments of Swedish Match smokefree products in relation to cigarette category volumes increased from 74.8 percent in 2019 to 75.3 percent in 2020. In the US market where the cigarette category exceeds 200 billion sticks annually, shipments of Swedish Match smokefree products in relation to cigarette category volumes were up from 1.9 percent in 2019 to 2.6 percent in 2020.
The conversion of cigarette smokers to less hazardous alternatives would be even faster if more smokers are aware of the dramatic difference in the relative risk between smokefree products and cigarettes. Educating consumers on such difference continues to be an important task. This difference is probably best understood in Sweden and Norway, but there is widespread misunderstanding even in these markets. In the general population in Sweden, 33 percent believe that snus is at least as dangerous as cigarettes or answer that they do not know. In Norway the equivalent proportion is 37 percent. Only 20 percent of the Swedish population believe that snus is much less dangerous than cigarettes and in Norway this number is only 18 percent. Thus continuous efforts to further increase consumer awareness will remain a focus going forward.
In March 2020, Swedish Match submitted PMTA applications for all its ZYN products presently on the US market and these applications are under scientific review by the FDA. The applications show that almost all harmful and potentially harmful components commonly associated with tobacco products have been reduced below detection levels. Further, the consumer studies presented in the applications show that there is little interest in the ZYN products among consumers who are not tobacco consumers and that there is a large potential to attract existing tobacco users to the products. In October 2019, the FDA granted Swedish Match an order designating our General snus products sold in the US as Modified Risk Tobacco Products (MRTP). During 2020, Swedish Match has finalized the post market surveillance program mandated in the MRTP decision after comments from the FDA. Swedish Match is now able to use the approved message of reduced risk of snus compared to cigarettes in its consumer communication.
The most important goal of Swedish Match regulatory efforts in Europe is to initiate regulation for nicotine pouches and we have seen some examples of traction in this respect during the year. Specific legislation should be implemented in order to ensure age limits, appropriate marketing restrictions and product standards to ensure consumer protection. During the year Swedish Match has had regulatory contact in a number of EU countries and some progress has been made. Already in 2016, Swedish Match contacted the responsible minister in Sweden, alerting the Swedish government that nicotine pouches are not covered by Swedish tobacco legislation and that the products could therefore be legally sold to minors. We have also pointed out that there are no specific marketing restrictions and no product regulations to ensure the safety profile of the products. During 2020, the Swedish government has finally commissioned a Public Inquiry to propose appropriate legislation for nicotine pouches. The proposal is anticipated to be released in March 2021. In the meantime, Swedish Match has continued to work actively with its retail customers to ensure that nicotine pouches are not sold to minors. In Denmark, specific regulation for nicotine pouches was passed by the Parliament in December. This means that age restrictions and restrictions on marketing for these products will be implemented in 2021. In the Czech Republic progress was made on a proposal on regulation of nicotine pouches in the Parliament. The proposal has passed a third reading and could be finalized in the first half of 2021. Swedish Match has also contacted regulators in a number of other EU countries alerting them of the regulatory situation for nicotine pouches. In a few of these countries, regulators have expressed an active interest in regulation of nicotine pouches.
Another objective of Swedish Match is that tobacco taxation should be based on relative risk of the different product categories. In December 2020, the Norwegian parliament passed the budget for 2021. The budget contains a significant reduction in tax on snus without a corresponding decrease of the cigarette tax. This is anticipated to further fuel the Norwegian trend of consumer migration from cigarettes to snus thus benefitting public health.
| Consumer reach1) (thousands of stores) | 2020 | 2019 | 2018 |
| --- | --- | --- | --- |
| Number of retailers where Swedish Match nicotine pouches are available outside Scandinavia2) | 116 | 79 | 15 |
1) Based on number of retailers for nicotine pouches in the US and other markets (excluding Germany).
2) The information on retailers is based on distributor data and Swedish Match estimates by the end of each year.
| Swedish Match smokefree products1), as a share of its total tobacco/nicotine products, % | 2020 | 2019 | 2018 |
| --- | --- | --- | --- |
| Volumes2) | 83.0 | 83.5 | 82.3 |
| Net sales | 70.1 | 67.7 | 65.8 |
| Capital expenditure including acquisitions3) | 93.1 | 92.1 | 96.5 |
| R&D cost | 95.3 | 95.8 | 96.3 |
1) Smokefree consists of snus, nicotine pouches, moist snuff and chewing tobacco.
2) All volumes are converted to portion equivalent.
3) 2018 includes acquisitions related to Gotlandssnus and Oliver Twist.
| Swedish Match smokefree volumes1) relative to the cigarette category by market, % | 2020 | 2019 | 2018 |
| --- | --- | --- | --- |
| Sweden and Norway combined2) | 75.3 | 74.8 | 71.0 |
| US3) | 2.6 | 1.9 | 1.5 |
1) Based on Swedish Match shipment volumes. All volumes are converted to can equivalent.
2) Cigarette volumes in Sweden is based on distribution data and volumes in Norway is based on data from the tax authorities.
3) US cigarette volumes based on data provided by Bank of America (BofA).
Sustainability tables in XLS format
Going forward:
Continued efforts to develop and commercialize nicotine harm reduction products.
Continued expansion of nicotine pouches both within and outside our existing markets.
Continued efforts to promote regulation for nicotine pouches in Europe to ensure consumer protection.
Continued efforts to increase understanding among regulators of the role that snus and nicotine pouches can play in improving public health.