News; Nov 4, 2008 11:00 PM CET
Innovation at the forefront
Smokefree tobacco is one of the fastest-growing consumer categories in the US. Many players have endeavored to penetrate the market but few have succeeded. However, Swedish Match's innovativeness is ideally suited for expansion in a dynamic market.
The competitive landscape for moist snuff has changed over the past several years with two of the largest US cigarette manufacturers, Altria and RJ Reynolds, entering the category. Swedish Match is a strong competitor in this fast growing market, and has been gaining market share, from eleven percent to be roughly 12 percent, according to ACNielsen, in volume terms since September 2007.
The team leading growth and product development in the North America Division includes Clark Darrah, Director of Marketing for Smokeless Tobacco, Steve Terrell, Product Development Scientist, and Elliot Eliades, Director of New Products and Innovation. All three agree that as competition evolves, Swedish Match has the tools in place to effectively move forward in this changing, dynamic marketplace.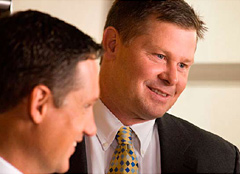 Prior to 1980, American moist snuff was viewed by many as a product that had a limited growth potential, catering primarily to rural and blue collar consumers.
"Several attempts were made to enter the moist snuff category by many tobacco companies. But due to extremely strong brand loyalty, most attempts failed," Steve Terrell says. In 1994, Swedish Match North America launched Timber Wolf snuff with a value priced proposition. Consumers could finally get a premium taste at a more affordable price.
Accelerated growth
By 2006, the moist snuff category was experiencing accelerated growth reaching more than ten percent, led by the rapid expansion of the value priced segment. Since 2005 the value price segments have accounted for 89 percent of the total growth in the snuff category.
Eliades also notes that: "A proliferation of smoking bans as well as higher tax rates on cigarettes contribute to the growth as cigarette smokers migrate to the category."
The growth of moist snuff should continue as consumers look for alternatives to cigarette smoking and have the opportunity to enjoy the existing and new products in the moist snuff category, according to Darrah.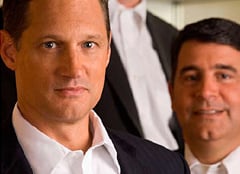 "Currently, we have approximately 12 percent of the US snuff market. Our objective, however, is to see both short-term and long-term share growth. We are clearly headed in the right direction. In several states we have market shares of 15 percent or more." The current economic conditions in the US favor continued growth in the value priced segments and Swedish Match North America has the momentum. We are well positioned to leverage opportunities," says Darrah.
Snus – a growing trend
Innovation has always been at the forefront of the marketing strategy for Swedish Match.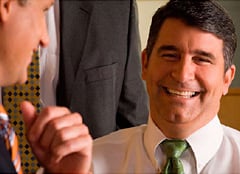 "We have created the value price segment with Timber Wolf, developed the fast growing price brand with Longhorn and is redefining the premium price snuff segment by offering a Red Man moist snuff, a premium brand at a respectable price. Most recently, snus has become a growing trend in the US, with several tobacco companies introducing snus or "snus-like products". Snus presents a great opportunity for us," Eliades says.
Terrell agrees: "No other tobacco company is better poised to capitalize on the US snus market than Swedish Match. There are several key factors for success in terms of development and growth. We must challenge ourselves to create innovative snus products for the US markets. The product development groups within North America and North Europe have a long and strong relationship and this teamwork is vital to successful snus products in the US."
Innovation to meet unique needs
Swedish Match North America faces strong competition by well-financed competitors. However, Terrell and Eliades agree Swedish Match is the original snus and is the sole reason for the 'Swedish Experience' because it is a sensible alternative to cigarettes and other smoking products, foremost because it does not deliver toxic pyrolysis products. "We will leverage this unique quality in the US," they say.
As Swedish Match North America looks to the future the major growth drivers will be continued organic growth and significant new product innovations targeted to meet the unique needs of smokers and current smokeless consumers. Swedish Match is well positioned to successfully compete.
"We have a comprehensive understanding of tobacco consumers. This gives us a clear advantage as we look to optimize our snus offerings in the marketplace. As the manufacturer of snus, we see continued opportunity to provide consumers with less harmful alternative tobacco products," Eliades says.

By: Sandy Fowler-Jones